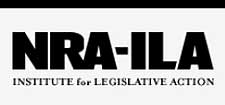 Fairfax, VA – -(Ammoland.com)- On Monday, as many as 2,000 NJ gun owners packed the pavilion around the War Memorial and heard from 23 speakers, including legislators and Second Amendment leaders from around the state.
The NRA and ANJPRC sponsored event had one loud, resounding message for anti-gun politicians in Trenton. "We are going to fight with every tool at our disposal to end Second Amendment infringements in New Jersey." We want to sincerely thank all of the NRA members who took time out of their busy lives to attend this important event and make it a resounding success.
In typical fashion, the Assembly convened shortly after the rally concluded and voted to pass a package of anti-gun bills. The bills which were approved by the Assembly on Monday included:
A.1217 by Assemblyman Jack McKeon (D) creates extreme risk protection orders. The bill has serious due process issues, including no pre-seizure notification. Ex parte hearings deprive the accused of their right to be heard and make their case.

A.2757 by Assembly Majority Leader Lou Greenwald (D) is a redundant bill that requires background checks on private transactions. This bill is simply political gimmickry as private transactions in New Jersey already require a background check through the FID card process. This bill would do nothing except add another layer of bureaucracy and fees.

A.2758 by Assemblyman Greenwald (D) codifies the "justifiable need" standard for issuance of concealed carry permits. The bill is designed to strike a death blow to concealed carry in a state that already makes it virtually impossible to obtain a carry permit.

A.2761 by Assemblyman Greenwald (D) would ban magazines with a capacity greater than 10 rounds. The bill was amended last week in the Assembly Appropriations Committee. After realizing that the bill would most likely result in litigation, the Committee amended the bill to allow permanent blocking of already owned magazines. However, the amendment does not remove our strenuous opposition to the bill.
This fight is far from over. The Senate has to take action, and nothing has been scheduled in the upper chamber. Please continue to follow NRA-ILA alerts for updates.
About:
Established in 1975, the Institute for Legislative Action (ILA) is the "lobbying" arm of the National Rifle Association of America. ILA is responsible for preserving the right of all law-abiding individuals in the legislative, political, and legal arenas, to purchase, possess and use firearms for legitimate purposes as guaranteed by the Second Amendment to the U.S. Constitution. Visit: www.nra.org