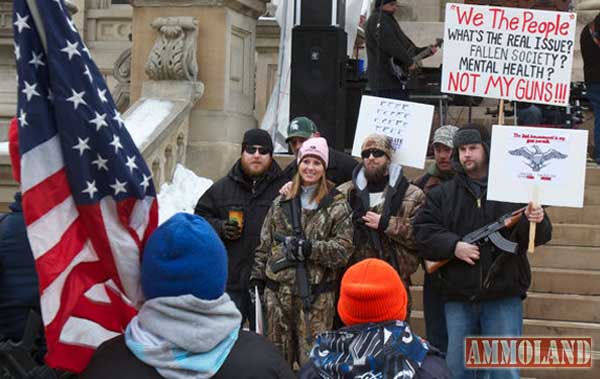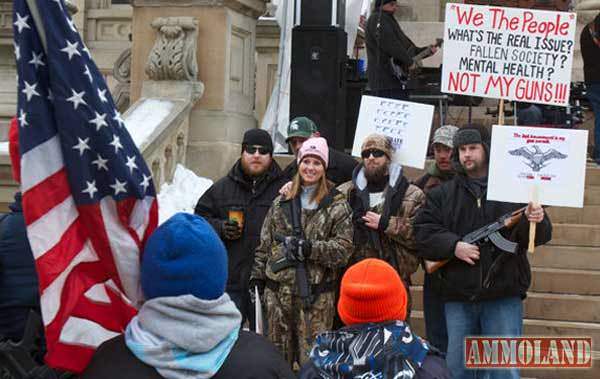 Michigan –-(Ammoland.com)- The Countdown is on! Three Weeks to go for this year's Michigan 2018 Second Amendment March. Are you going to attend? We hope to see you at the State Capitol. And don't forget the lunch immediately following.
Michigan 2018 Second Amendment March
Wednesday, June 20, 2018 10:00AM– 2:00PM
East Lawn of the State Capitol – 100 N Capitol Ave, Lansing, MI 48933
Brothers and Sisters we need to have a large showing this year. Please let your friends and family know, bring as many people as you can.
We will have speakers, a raffle, and vendors in the tent. Special Entertainment featuring Madison Rising. Madison Rising is a hard-hitting rock band led by Air Force Veteran Rio Hiett with support from Samuel Fishman, AJ Larsen and Tom DiPietro. After gaining national recognition for their rocked-out rendition of The Star Spangled Banner, they have toured around the world. The band has promoted the ideals of patriotism and honored our veteran community around the world. With their newest release 'Battered Not Broken', they hope to bring more attention to issues like PTSD.
Post 2A March Lunch
Wednesday, June 20, 2018 2:30PM
StateSide Deli – 3552 Meridian Crossings, Okemos, Michigan 48864
Michigan Open Carry lunch hosted by Greg O'Neill and GR Dinius – Okemos, MI, Wednesday 06/20/2018 @2:30PM
Join us for Lunch in Okemos, MI directly following the Second Amendment March! There will be a $5.00 discount for any new memberships!! That's only $0.04/day to be a member of MOC.
Michigan Open Carry is inviting you and your friends to come to StateSide Deli!! We'll be there having good food, pleasant conversation, and answering any questions we can.
These are MOC Sponsored Events meaning there will be a $5.00 discount on new membership purchases and renewals. Also, there will be MOC merchandise available for purchase.
There is no greater time to join the cause and keep us fighting in Lansing. We currently have court cases at the Court of Appeals and the Michigan Supreme Court. Join MOC
For more information on upcoming events please check our Forums or our Facebook Events page.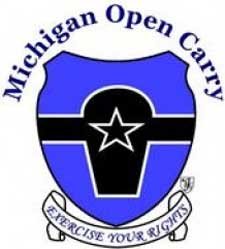 David Dellinger
Michigan Open Carry, Inc.
Vice President
Director of Regional Operations
[email protected]
Michigan Open Carry, Inc is a Not-For-Profit organization that depends on our dues paying members to continue our operation. We are an all-volunteer organization. As such, no one is paid a salary and very few of the personal expenses of our officers are reimbursed. Won't you consider joining us or renewing as a dues paying member today? www.miopencarry.org.,