Seeks to Restore Gun Rights to Law-Abiding Citizens
Fairfax, VA – -(Ammoland.com)- The National Rifle Association Institute for Legislative Action (NRA-ILA) recently announced support for a lawsuit challenging Boulder's ban on commonly owned firearms, so-called "high capacity" magazines, as well as its ban on adults under the age of 21 from purchasing any firearms.
"Prohibiting law-abiding 18-20-year-old adults from purchasing firearms and banning some of the most commonly used self-defense firearms in America will do nothing to improve public safety," said Chris W. Cox, executive director of the NRA-ILA. "Gun control only makes it harder for law-abiding citizens to protect and defend themselves. The NRA will do all we can to restore the Second Amendment rights of Boulder's law-abiding citizens."
The Boulder City Council voted unanimously last month to ban the sale and possession of commonly owned semi-automatic rifles and standard capacity magazines. The Council also voted to ban all firearm purchases for young adults under age 21.
The Colorado State Shooting Association (CSSA) filed suit today in the Boulder County District Court in Colorado.
"We will not stand by and allow the misguided gun control extremists on the city council to strip us of our rights, " said CSSA executive director Anthony Fabian.  "We are grateful for the NRA's support of our lawsuit and look forward to restoring the rights of Boulder's law-abiding citizens."
Lawsuit Challenging Boulder, CO Ban On Commonly Owned Firearms
---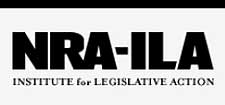 About:
Established in 1975, the Institute for Legislative Action (ILA) is the "lobbying" arm of the National Rifle Association of America. ILA is responsible for preserving the right of all law-abiding individuals in the legislative, political, and legal arenas, to purchase, possess and use firearms for legitimate purposes as guaranteed by the Second Amendment to the U.S. Constitution. Visit: www.nra.org