Cedarburg, WI – -(Ammoland.com)- The SASP (Scholastic Action Shooting Program) reported today that they have already registered 1192 entries for their upcoming 2018 National Championships scheduled for July 14-21st at the Cardinal Shooting Center in Marengo, Ohio.
"This officially makes the 2018 SASP National Championships the largest Youth Action Shooting event in the world," said Rick Leach, SASP's National Director, "and the largest Steel Match in history….and we still have a few weeks of registration to go!"
Due to the large number of entries received, the SASP is in need of volunteer Safety Officers to help run the event. "For each half day someone volunteers their name goes into a drawing for some great prizes," said Leach, "including at least 5 firearms."
If you have never worked on an action shooting range before, please view our YouTube video outlining the safety rules, standardized range commands and responsibilities.
If you would like to help as a score keeper please watch our video on entering scores using Practiscore.
Additional training will be provided on-site for those new to action shooting. Volunteers must be at least 18 to work as safety officers.
Go to our Signup Genius link to view times and locations where help is currently needed. Additional information will be shared with those signing up.
---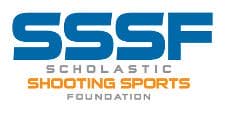 About Scholastic Shooting Sports Foundation
The Scholastic Shooting Sports Foundation (SSSF) is 501(c)(3) public charity responsible for all aspects of the Scholastic Clay Target Program (SCTP) and Scholastic Action Shooting Program (SASP) across the United States. SCTP and SASP are youth development programs in which adult coaches and other volunteers use shooting sports to teach and to demonstrate sportsmanship, responsibility, honesty, ethics, integrity, teamwork, and other positive life skills. SCTP was developed as a program of the National Shooting Sports Foundation (NSSF) until the SSSF was created in 2007 to operate the SCTP. In 2012, SSSF created the SASP and became the managing foundation of both programs.
For more information about SSSF, visit www.sssfonline.com.