Delray Beach, Fla. – -(AmmoLand.com)- Century Arms, North America's premier AK manufacturer, has announced the continuance of the well-known US PALM brand and will be showcasing the brand's legacy product line at SHOT Show 2019. In cooperation with original founder and product designers, and with the help of Century Arms, US PALM will proceed with the innovative product development that it is known for.
"In this area of brand acquisitions and company mergers, there are some brands and products that need to be kept alive and untainted, US PALM is a perfect example," said Chip Hunnicutt, Century's Director of Marketing.

"As a leading seller of AK rifles for nearly forty years, Century feels it is important to keep US PALM's brand and level of craftsmanship in producing quality magazines and grips alive, so consumers won't have to settle for imitations or knockoffs. Working with the original brand co-owners and designers, US PALM legacy magazines, instantly recognizable by their distinctive waffle and tread design, and US PALM grips favored for their exceptional ergonomics will still be available under the original brand while staying true to their authentic vision."
Century's involvement will allow US PALM to launch a number of designs and prototypes that never made it to market.
"We're really excited that we were all able to make this happen and to see US PALM continue to deliver the highest quality AK accessories," said Rob Anderson, the US PALM founder, and co-owner.

"Century's significant history with the AK platform made them a logical fit for this effort and their energy regarding this project and insistence on sticking with our original vision has been impressive. The fact that we are heavily involved in this process and not simply being swallowed up by a massive corporate conglomerate was very important to us. We can't wait to see where Century takes US PALM in the next chapter of its life."
US PALM will be attending the Red Oktober shooting match, Oct 5th – 7th, 2018, at the Southern Utah Practical Shooting Range in St. George, Utah. Legacy US PALM products will be on display and the company's founders will be on hand to meet and greet shooters during the match.
"It's important to us that our supporters and the shooting community at large know this is a direction we not only support but are excited about," said Brandon Finch, a US PALM co-owner. "Red Oktober has become an impressive gathering for AK enthusiasts and a logical place for us to close out the year and set the stage for US PALM's new beginning."
Century Arms plans to have an updated US PALM website in the coming months and to introduce the brand and its product line as part of the company's brand portfolio at SHOT Show 2019. Follow US PALM now on Facebook and Instagram to stay up to date on breaking news.
For more information about Century Arms and its complete product line, visit www.CenturyArms.com.
Follow Century Arms on Facebook and Instagram.
---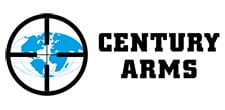 About Century Arms
Born over 50 years ago with its roots in the surplus business, Century Arms has an extensive history of providing unique and affordable products to the American Collector, Hunter, and Target Shooter. That tradition is carried on today, with a state of the art manufacturing facility located in the U.S.A, as the company continues to offer unique, innovative, and quality products to the U.S. Consumer and U.S. Government.