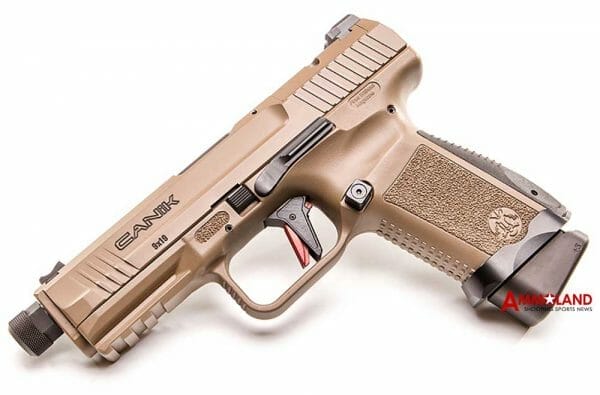 Delray Beach, Fla. – -(AmmoLand.com)- Century Arms, the exclusive importer of Canik handguns and accessories, has announced the availability of the highly anticipated, feature rich TP9 Elite Combat pistol.
In an industry first collaboration, the TP9 Elite Combat comes standard with multiple performance features designed by custom upgrade specialist Salient Arms International. The compact 9mm TP9 Elite Combat is the latest from Canik, the 2018 Ballistic's Best magazine Editor's Choice winner for Versatile/Value Pistol.
A highly customized version of Canik's already wildly popular TP9SF Elite, the Elite Combat represents an unmatched value in the handgun market with an MSRP of only $849.99 and an impressive list of performance enhancements. "Century and Salient Arms agreed on the TP9SF Elite as the ideal platform for the new Combat model due to its popularity and versatility, with its size being ideal for both concealed carry and full duty applications," says Jason Karvois, Director of Sales for Century Arms.
"Salient Arms International first noticed Canik very early on," said Jacob Lunde, Salient's head of Operations.

"SAI's booth was located not far from Canik during Canik's first SHOT Show Media Day, and we took advantage of the opportunity to shoot the pistol. We were very impressed by how well the pistols performed, and left with a high respect for the product. Even prior to collaborating on the project, we would quickly recommend Canik pistols to anyone look for a great value in a pistol. We were excited to consider a collaboration, and to further enhance the already excellent line-up of Canik pistols."
The custom features on the TP9 Combat Elite designed by Salient Arms include:
Proprietary Convex Thread Protector with 13.5x1mm Left-Hand Threads
Fluted and Nitride-Coated, Match-Grade Barrel
Fiber Optic Sight Set
Aluminum Speed Funnel Magazine Well
New custom Canik features on the TP9 Combat Elite include:
Aluminum Plus 3 Magazine Extensions
Small Parts and Internal Components Nitride or High-Wear Nickel-Coated
New Flat-Face Aluminum Trigger Design
Slide and Frame Nitride-Coated under FDE Cerakote
Optics-Ready Slide with Adapter Plates and Charging Handle
Extended Magazine Release
New Retention Holster
TP9 Elite Combat units are shipping now to dealers and distributors across the country and are expected to move quickly. Customers interested in acquiring their own TP9 Elite Combat should act quickly and contact their local dealer.
For more information on the TP9 Elite Combat, please visit www.centuryarms.com/canik-handguns
---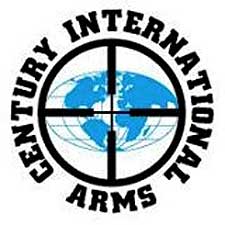 About Century Arms
Born over 50 years ago with its roots in the surplus business, Century Arms has an extensive history of providing unique and affordable products to the American Collector, Hunter, and Target Shooter. That tradition is carried on today, with a state of the art manufacturing facility located in the U.S.A, as the company continues to offer unique, innovative, and quality products to the U.S. Consumer and U.S. Government.
For additional information on Century Arms, visit www.centuryarms.com.