Defendants Allegedly Distributed an "Assault Rifle"[really just an AR15], High-Caliber Handguns.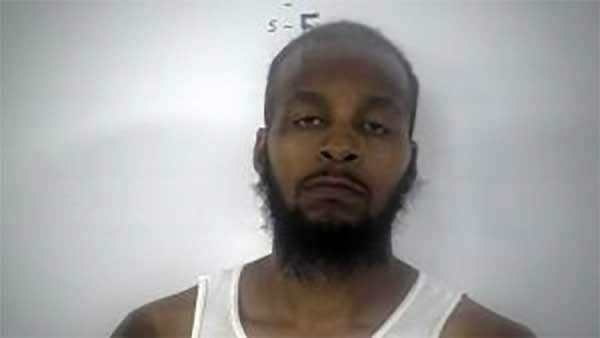 Eastern District of New York – -(AmmoLand.com)- An indictment was unsealed recently in federal court in Central Islip charging Derrick Hughes and Ronald Robinson with a gun trafficking conspiracy involving the sale of at least 19 firearms, including an AR-15 multi-caliber rifle. The defendants were arrested Thursday, September 6, 2018. Hughes was arraigned this afternoon in federal court in Central Islip before United States Magistrate Judge A. Kathleen Tomlinson. Robinson was arraigned this afternoon at the federal courthouse in Norfolk, Virginia. Both defendants were ordered detained pending bail hearings.
Richard P. Donoghue, United States Attorney for the Eastern District of New York, Ashan M. Benedict, Special Agent-in-Charge, Bureau of Alcohol, Tobacco, Firearms and Explosives, New York Field Division (ATF), William F. Sweeney, Jr., Assistant Director-in-Charge, Federal Bureau of Investigation, New York Field Office (FBI), and Patrick J. Ryder, Commissioner, Nassau County Police Department (NCPD), announced the indictment.
"As alleged in the indictment, the defendants' illegal trafficking of firearms brought deadly weapons to the streets of Long Island," stated United States Attorney Donoghue. "These arrests demonstrate the commitment by this Office and our law enforcement partners to save lives by stopping the flow of illegal firearms into New York." Mr. Donoghue thanked the Nassau County Sheriff's Department, Suffolk County Sheriff's Department, New York State Police and the Hempstead Police Department for their assistance during this investigation.

"Many gangs rely on illegal weapons to carry out criminal acts because they're harder to trace," stated FBI Assistant Director-in-Charge Sweeney. "The two subjects in this investigation were allegedly trafficking illegal weapons along the 95 interstate corridor that leads directly onto Long Island. We are doing more and more every day with our law enforcement partner agencies to stop this pipeline, and keep deadly weapons out of the hands of people who shouldn't have them."

"The defendants as alleged were part of a scheme that put illegal firearms onto the streets of their community," stated ATF Special Agent-in-Charge Benedict. "ATF works with our federal, state and local counterparts to disrupt the flow of guns to our streets and prevent violent crime. I would like to thank all of our partners that made this case possible. I would also like to thank the United States Attorney's Office for prosecuting the case."

"The indictments of both defendants Hughes and Robinson for illegal firearms trafficking conspiracy is a clear example of the high level of interagency cooperation during this investigation," stated NCPD Commissioner Ryder. "Not only are we taking criminals off the streets, we are also decreasing the amount of illegal firearms that enter our state and county. Every illegal firearm that we confiscate is another positive step on how we protect our residents and Police Officers. I would like to congratulate all of the investigative agencies and their dedicated members who played a role in this case."
According to the indictment, the gun-trafficking operation involved at least seven illegal firearms transactions on Long Island between January 2018 and April 2018, with transactions taking place in Rosedale and Valley Stream. Robinson allegedly purchased two to three firearms at a time in Virginia, and within days, transported them for distribution in New York. Hughes arranged meetings with customers for the illegal sale of the firearms.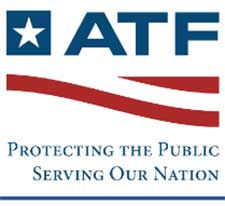 If convicted, Hughes and Robinson face a maximum sentence of five years' imprisonment. The charges in the indictment are allegations, and the defendants are presumed innocent unless and until proven guilty. This case is part of Project Safe Neighborhoods (PSN), a program bringing together all levels of law enforcement and the communities they serve to reduce violent crime and make our neighborhoods safer for everyone. Attorney General Jeff Sessions reinvigorated PSN in 2017 as part of the Department's renewed focus on targeting violent criminals, directing all U.S. Attorney's Offices to work in partnership with federal, state, local and tribal law enforcement and the local community to develop effective, locally based strategies to reduce violent crime.
The government's case is being handled by the Office's Long Island Criminal Division. Assistant United States Attorney Monica K. Castro is in charge of the prosecution.