Mesa, AZ – -(AmmoLand.com)- On November 24, 2018, Walt Berger, Founder of Berger Bullets will be celebrating his 90th birthday.
Walt Berger started making rifle bullets in 1955 because he believed he could make better bullets than those that were available at the time. He regularly participated in bench rest shooting competitions (and still does today), which requires the highest levels of precision in all components. In 1987, Walt grew his bullet making operation beyond a part time hobby after encouragement from his second wife Eunice. Together, they grew the business into a large scale precision rifle bullet making operation.
Bill Gravatt, President of Capstone Precision Group/Berger Bullets reflects, "I met Walt in 1991 and began selling his bullets in 1995 at Sinclair International. Fast forward 27 years and I have the honor of working with him at Berger Bullets. He has done so much for advancing the sport of precision shooting! Happy Birthday, Walt!"
In recognition of this industry icon's birthday, Berger is asking for birthday messages to be left on their Facebook page (facebook.com/BergerBullets) and Instagram (instagram.com/bergerbullets), starting on Wednesday, November 21 through November 23. All well wishes will be shown to Walt as he celebrates with friends and family on the 24th.
---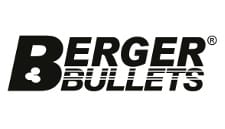 About Berger
Berger produces premium projectiles and match-grade ammunition for Target, Varmint, Hunting and Tactical applications. Berger is a part of Capstone Precision Group, exclusive U.S. distribution for Berger, Lapua, Vihtavuori and SK-Rimfire products.
For more information on Berger, visit Bergerbullets.com.