USA –  -(AmmoLand.com)- It's 2018, and I'm offering an equal opportunity buyer's guide. I don't think being politically correct in everyday conversation is a high value, but I do think some stereotypes are less helpful than people may imagine.
Somehow a group of female friends began to view me as the "ask him about dude gifts" guy.
Don't get me wrong; I don't mind talking about gear, but the reality is that there are plenty of women that would love to receive the items I'm about to recommend. By the way, men, if you happen to be married to one, hold onto her, she's a keeper. Beyond that, there are plenty of men who wouldn't want any of these items. By the way, women, if you have one of them… ah, never mind.
So I'm going to propose a list of items that any outdoor enthusiast will be prone to enjoy. I'm intentionally releasing this list late for two reasons. One, you realized that what you've purchased that significant other amounts to the proverbial pair of socks and you're about to rush out to the outdoor store to redeem yourself. Or, more likely, it's Christmas afternoon, and you can't get the look of resigned disappointment from your significant other out of your head. You realize that your relationship has begun to be taken for granted, and you'd like to right the ship, showing some appreciation. All is not lost. I've got your back.
Here we go…
Training Gift Certificate
There are several notable schools around the country; buy that special someone, days of quality training and purchase your family some peace of mind along the way. This option benefits everyone and is deeply connected to the fabric of freedom that makes up our society.
Range Time
Lock down the perfect gift with a membership to a local range or gun club. You'll find that even more than a gym membership, this range therapy will make your loved one more pleasant to be around. Again, this is a win-win.
Gun Cleaning Supplies
This year I'm going to recommend a new cleaning supply player, Extant Labs. I like their Echo two-five and their Alpha Sauce for caring for my firearms. Extant Labs is owned by CISCO. One of their employees made some lab discoveries that he thought had marketable and useful applications, and they gave him enough leash to start the grassroots brand Extant Labs. I recently stopped by their facility in Monroe, NC, to talk with previously stated, mad scientist Matt, and found him boringly reasonable and, as a result, he's making boringly reliable products. They consistently perform. When I stopped by, he was all excited about a better way to wax skis. Keep your eye on this one, kids. He's an actual shooter who believes in freedom and makes a quality product. It's arguable that it outperforms industry standards. I'm no scientist but see for yourself.
Optics
Styrka is a new optic company specializing in hunting scopes and binos. Usually, I'd recommend using a recognized tried-and-true manufacturer. If you're looking for that, I still like the recommendations I made last year. This year, I wanted to give you some more options. Styrka's line provides a quality product at a very competitive price point. They are worth your attention. They're the only optics company I'm going to list in this year's buyers guide. Give them a shot—you'll be glad you did. I've been using the Styrka 1-6×24 Illuminated S7 Riflescope for a year now with very favorable results. For a scope that currently runs between $500 and $600 street price, it's a lot of glass for the dollar.
My S7 1-6×24 features side focus, an illuminated reticle, waterproof design, 1/4 Moa clicks, blackened lens edges, nitrogen purged internal housing, some essential quality build components, and a lifetime warranty that I doubt I'll ever need, but I'm glad that it's there.
Their Styrka Pride warranty even includes annual cleanings from the factory if you choose to avail yourself of that option. Mount a Styrka on one of your rifles. I bet you'll be thinking about changing out an optic or two from competitors living on other rifles in the safe before long.
Knives
It's no secret that I'm a big Spyderco fan. I've enjoyed their products since I was a teenager. However, it doesn't seem like their fixed blades get enough love. People always think of Spyderco's great folding options, but if you have a hunter or outdoorsman (read outdoor person) let me recommend you look into two options in the Spyderco catalog this year.
The Spyderco  Bill Moran Drop Point— this is what my Dad is getting for Christmas.
The Spyderco Junction that's inspired by one of Gary Bradley's famous designs.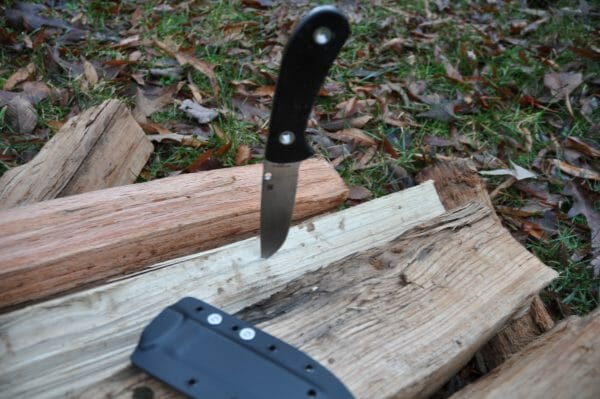 They are both quality-made knives that would thrill any hunter to find in his or her stocking.
Outdoor Apparel
This year I'd like to recommend a different model Salomon trail running shoe. It's close to the same, but I prefer this model. Both are excellent, but these are my favorite trail running/approach shoes ever. My Salomon Speed Cross 4s have a Gore-tex lining, a nice supportive arch, and unbelievable traction. I pray that Salomon keeps making these 'cause I don't think I'm looking for another trail running shoe again as long as they do.
First Lite Gear
Speaking of hunting. I picked up some gear from First Lite this year. If you haven't already— you should consider buying some pieces for that special someone. For a long time, hunting apparel has taken a back seat to the technology and quality of the backpacking apparel world. This isn't true anymore. Check out the First Lite Kiln Boot Top Bottom's — they're a merino wool Midweight base layer that will give Patagonia or anyone else a run for their money.
My Ultralight 150 Aerowool Hoody is getting worn everywhere. It's so stinkin' comfortable. The comfort is excellent, but the breathability and natural warmth is even better. It's what my workout gear always wanted to be.
Socks
Spyder is well known in the skiing industry; their socks will make that regular dull sock purchase a little more exciting. These Spyder Socks are comfortable, warm, and cool too.
Range Gear
Holsters and belts from High Threat Concealment will thrill the shooter in your life. If you're willing to splurge for it— the low profile quick response system will bring a look of glee to your loved one's countenance.
Shooting Electronic Ears
As always, buy ear protection. Save hearing, and if something goes bump in the night, your loved one will be able to put these on and have a tactical advantage. I like Howard Leights.
Guns
Everybody knows I'm a big fan of the M&P 2.0 compact, and that would be a great choice. Don't buy them a .40 though, no matter what the local gun store guy says. This year, I'd like to highlight the J Frame revolver. Consider the 442 or my personal favorite the M&P 340.
The Ruger 10/22 Lite— this rifle. This rifle is everything. If you don't have it— buy it.
Apex Triggers
The M&P 2.0 and Shield triggers from Apex Triggers live in my guns, and they're phenomenal. However, if you or your loved one is not a Smith & Wesson guy or gal, they have triggers for most of the modern players. All of their triggers are top notch.
VZ Grips
Class up an existing handgun or add some helpful grip to a defensive rifle with VZ Grips. They do much more than 1911 grips.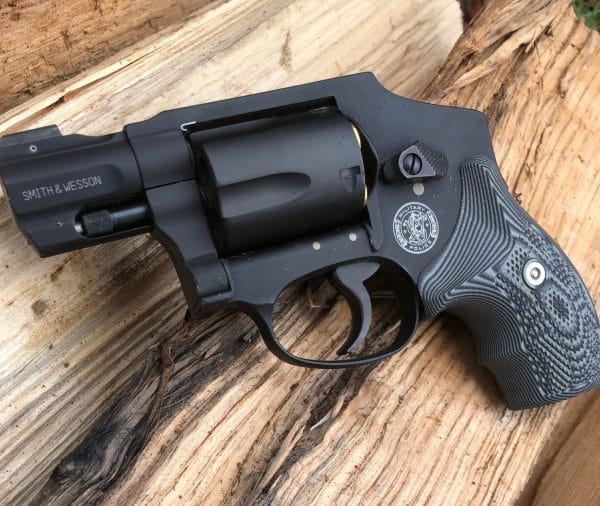 Halo Optics Z1000 Range Finder
This rangefinder is so lightweight that I didn't think it could be made well. This past year has proven me wrong. It's great!
As always, there are so many more things I could mention to you during this holiday season, but the objective is to narrow your search, not make it more difficult. These are all items I feel confident that your special someone will love if he or she is into the shooting sports. I'll give you a unique guarantee this year. If you buy it and they don't like it, you can send them to me, I promise my eyes will twinkle, and my teeth will gleam with a little boy's smile.
---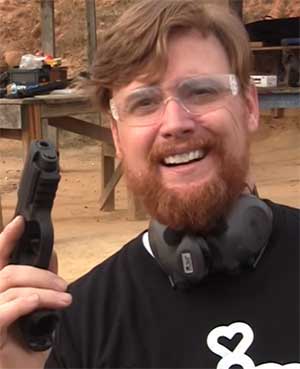 About Brian (Rev) Norris:
Brian (Rev) Norris, in addition to writing and talking guns and gear via video, is a pastor (hence the "Rev") who specializes in mentoring young men in the urban context. If he catches a moment of free time, you'll likely find him enjoying his family or heading to the range on his motorcycle. Brian has enjoyed the shooting sports since his father introduced them to him as a child. He's an outdoorsman who enjoys life to the full.
Disclosure: Some of the links below are affiliate links, meaning at no additional cost to you, Ammoland will earn a commission if you click through and make a purchase.