The Clarys review the Western Powders Handloading Guide Book.
USA – -(AmmoLand.com)- We have never before reviewed a reloading manual and probably will not again in the future. But, the Western Powders Handloading Guide by Rob Behr is so unique and well-done that we felt it necessary to share our review with everyone.
First of all, if you are a serious reloader, you have a complete library of manuals. One from each powder manufacturer and several others from companies that produce equipment. Each of them has their place and use; there is no one manual that works for us ALL the time. That being said, the "Handloading Guide" by Rob Behr stands out as a solid reference book for all reloaders. And, NO, we are not being paid to say that, and in fact, we have not used Western Powders in the past, except for their Blackhorn 209. However, we will try them in the future (see our article here).
We are impressed by this book due to the fact that the first 41 pages are devoted to all aspects of reloading…. it has information essential to not only beginners but also advanced reloaders (such as Jim with 50 years experience). The text explanations are clear and concise, covering every aspect of reloading (including target shooting). And, the color photographs are just as instructive. Never before, in a single source, have we seen so much comprehensive information presented in such a clear and understandable format.
And, as a bonus for all, the remainder of the Guide is just as informative with specifics for each and every cartridge covered. Granted, like all company manuals, it only covers Western Powders, but that is enough for a lot of shooters.
Among the topics covered by this book (including load data for metallic cartridges)
Reloading Basics
Tips, Tricks, and Signs of Trouble
Powder Position and Pressure
Berdan Primers
Using a Chronograph
Finding Twist Rates
Montana X-Treme Products Instructional Guide
Blackhorn 209 Information
Glossary
Burn Rate Chart
Our bottom line – this handloading guide is a real bargain at under $30 (Amazon). And, before we forget… the last 40 pages of the guide covers barrel slugging, removing stuck cases and shotgun loads for all makes of hulls; as well as a very comprehensive glossary and burn rate chart.
Whether you are a beginner or experienced reloader, your reference library will not be complete unless you add the Handloading Guide by Rob Behr.
---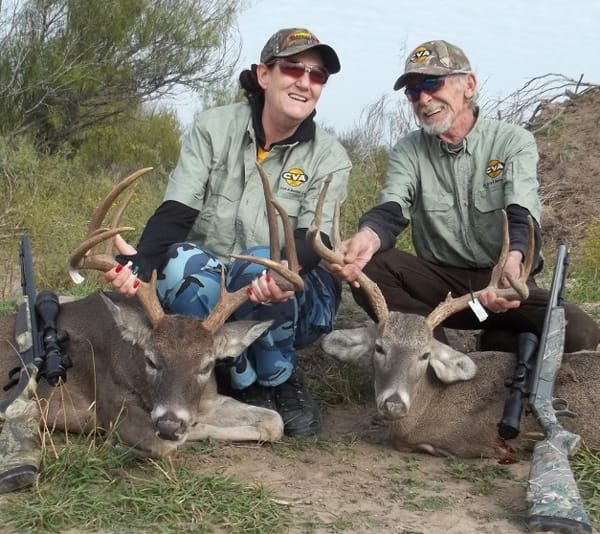 About Jim and Mary Clary:
Jim and Mary Clary have co-authored over six hundred published articles (and counting) on shooting and hunting. You can read many of them on AmmoLand News.