Opinion
Fayetteville, AR – -(AmmoLand.com)- "There outta be a law" is the default state of mind of the control freak, and gun control freaks are no exception.
But at times, we do need some rules to govern behavior. One example of this is in how we go about proposing new laws. I'm tempted to suggest that anyone who wants to give some nifty idea the force of government power, that person should have to demonstrate knowledge about the subject to be regulated and to provide evidence that the proposal will do some good.
Two recent examples have made me sense a need for my rule. One is an article by the editorial board of Connecticut's Greenwich Time, calling for a ban on "ghost and 3-D printable guns" in the state. This notion comes up over and over, and I'm not the only one to have pointed out that guns that are made in private shops without serial numbers are precisely the kind of thing that the law is all but unable to track. Anyone with an Internet connection can acquire designs, and anyone with a car that has up to date license plates and stays within the speed limit can drive into Connecticut with little worry over being searched. If we required a demonstration of competence before exercising the rights protected by the First Amendment, these writers, and their editors would find themselves having to take a class.
But opinion pieces are suggestions, not legislation. Of more significant concern is a bill in the New York State Assembly that seeks to make purchasing more than twenty rounds of ammunition for "assault weapons" in a one hundred twenty day period a felony. The text of the bill doesn't specify what ammunition is meant but instead refers us to the definition of an "assault weapon" in New York law.
See why my rule about proposing a law is tempting?
An "assault weapon," according to the State of New York, isn't defined by caliber. It's instead, any semiautomatic firearm that has a detachable magazine that holds more than five rounds and one other "naughty feature" that has nothing to do with the operating mechanism. As anyone who watches review videos on YouTube knows, lots of firearms come out each year that New York doesn't want anyone to own, and they're chambered in common calibers. This new bill, if enacted, would make the purchase of more than twenty rounds of .223 Remington, 7.62 x 39, 9mm Luger, and .45 ACP, among many others, every four months illegal. Each of those types of ammunition are used by the so-called "assault weapons", but they're also used in firearms that the state will still let ordinary people, including police, own—after jumping through hoops—and the proposed legislation offers no way to distinguish rounds purchased for the one and not for the other. And as with printed guns, driving to another state to print out your new "ghost gun" remains an option.
People have the right to their opinions, so I don't want a law to restrict what they may express as their desires. But at the same time, I have the right to regard their proposals as silly or ill-informed. I would even say that it's the duty of everyone who cares about rights to point out what's wrong with a bad idea such as the two above.
---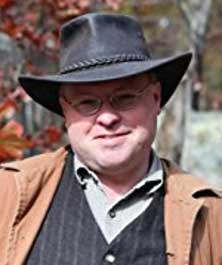 About Greg Camp
Greg Camp has taught English composition and literature since 1998 and is the author of six books, including a western, The Willing Spirit, and Each One, Teach One, with Ranjit Singh on gun politics in America. His books can be found on Amazon. He tweets @gregcampnc.