Fayetteville, AR – -(AmmoLand.com)- Kamala Harris, U.S. senator from California and declared candidate for president in the 2020 race, has come out supporting universal background checks on the sales of firearms. This is unsurprising, given her statements on the subject, and as a district attorney, she participated in an amicus brief to say that the District of Columbia's de facto ban on handguns was not a violation of the Second Amendment, as well as calling for further restrictions on the types of semiautomatic firearms that residents of her state could own legally.
Haven't we been here before? Gun control suffers from an inability to come up with anything new, since the concept is nothing more than a desire to limit what the law-abiding may do.
Harris, as said above, is running for president, and she's in a crowded field, creating what I assume to be the sense that she needs to stake out a position that appeals to the Democratic base.
The party, having taken control of the House of Representatives, is toying with the subject, holding a hearing advertised as the first about gun violence since 2011. The focus was mostly on the experience of gun violence victims, though Matt Gaetz, a Republican representative from Florida, introduced a non sequitur about the supposed threat of immigration and his perception of a wall as a solution. I'm glad to see that Joyce Lee Malcolm, Patrick Henry Professor of Constitutional Law and the Second Amendment at George Mason University School of Law, was invited to testify. Her book, Guns and Violence: The English Experience, should be read by any supporter of gun rights, given its look at the history of gun ownership and carry in England and the subsequent gun controls that curtailed rights without reducing rates of violence. Her testimony covered facts that readers here will be familiar with, namely the spread of shall-issue carry policies to many states, the lack of a duty on the part of the police to protect ordinary Americans, the usefulness of guns in self-defense, and the inability of background checks to stop criminals from obtaining firearms.
How much the members of the committee or the people in the audience listened is anyone's guess, though the partisan divide has created selective hearing across the aisles, making some facts cherished friends while others are treated as abominations.
And this is a key challenge that we face over the next two years and into the next presidential term. I expect to see Democratic candidates fall over themselves to present the purest image of a control advocate, and I equally expect that nothing in it will have anything to do with actual safety. The call for universal background checks that Harris tweeted out is an example of feel-good proposals. Criminals get guns from stores that break the law, from people they know on the street, and from stealing, and background checks won't change that.
You, dear readers, already know this. What we need to do is explain things to people who aren't aware. The tribalism that I referred to above means that many won't listen, but there are some who can be swayed by the facts—all the facts—and we only need to win over small numbers for now to keep the balance in favor of gun rights. Over time, of course, we need broader support, but that can be the summation of small gains year by year.
---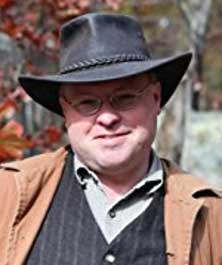 About Greg Camp
Greg Camp has taught English composition and literature since 1998 and is the author of six books, including a western, The Willing Spirit, and Each One, Teach One, with Ranjit Singh on gun politics in America. His books can be found on Amazon. He tweets @gregcampnc.