INDIANAPOLIS, Ind. -(Ammoland.com)- The National Rifle Association's 148th Annual Meetings and Exhibits will have its unofficial start at the 2019 National NRA Foundation BBQ & Auction at Lucas Oil Stadium in Indianapolis, Ind., on Thursday, April 25, at 5:00 p.m. Funds raised at the attendee-favorite event sponsored by Henry Repeating Arms, Kimber and Century Arms—with a pre-event reception at 4 p.m. sponsored by SIG SAUER—benefit The NRA Foundation, America's leading charitable organization in support of the shooting sports.
"This is a tremendous year for the Foundation," said NRA Director of Volunteer Fundraising Sarah Engeset. "We couldn't be more excited with our sponsor line-up. It is because of their support and the tireless work of our volunteers that we are able to continue our mission of Teaching Freedom."
Event activities will include games and silent and live auctions for exotic hunts, exclusive firearms, outdoor gear and other unique merchandise. One of this year's live auction showcase items is an Original Henry Deluxe Engraved .44-40 Rifle. This unique rifle is one of only a thousand produced and is perfect for any hunter or collector. The pre-event online auction takes place on Gunbroker.com and runs through April 25 at 9 p.m. EDT.
To learn more and purchase tickets to the National NRA Foundation BBQ & Auction, visit friendsofnra.org/national.
The popular NRA Foundation Wall of Guns will run throughout the whole weekend, April 26-28, at the NRA Annual Meetings. A $20 ticket gives participants the chance to win a prize from the Wall featuring more than 60 firearms. The 2019 Wall of Guns is sponsored by Henry Repeating Arms, Century Arms, Kel-Tec, Kimber and Nine Line Apparel. Funds raised at the Wall of Guns benefit The NRA Foundation.
Since its inception in 1992, The NRA Foundation has funded more than 49,000 grants totaling in excess of $398 million to qualified local, state and national shooting sports, hunting and conservation, and Second Amendment education programs and for the preservation of historical firearms.
For more information about the 148th NRA Annual Meetings & Exhibits, including tickets and schedules for special events, a full list of exhibitors, hotel and parking information, and much more, visit www.nraam.org.
---
About NRA
Established in 1871, the National Rifle Association is America's oldest civil rights and sportsmen's group. 5.5 million members strong, NRA continues its mission to uphold Second Amendment rights and is the leader in firearm education and training for law-abiding gun owners, law enforcement and the military. Visit www.nra.org.

About The NRA Foundation
Established in 1990, The NRA Foundation, Inc., is a 501(c)(3) tax-exempt organization that raises tax-deductible contributions in support of a wide range of firearm-related public interest activities of the National Rifle Association of America and other organizations that defend and foster the Second Amendment rights of all law-abiding Americans. These activities are designed to promote firearm and hunting safety, to enhance marksmanship skills of those participating in the shootings sports, and to educate the general public about firearms in their historic, technological, and artistic context.  More information about The NRA Foundation can be found at nrafoundation.org.
About Henry Repeating Arms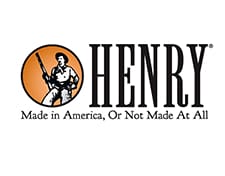 Henry Repeating Arms is one of the leading firearms manufacturers in the country and the leading lever action manufacturer. Their company motto is 'Made In America Or Not Made At All,' and their products come with a lifetime guarantee backed by award-winning customer service. The original Henry rifle played a significant role in the frontier days of the American West and is one of the most legendary, respected and sought-after rifles in the history of firearms. The company's manufacturing facilities are in Bayonne, NJ and Rice Lake, WI. Henry firearms can only be purchased through a licensed firearms dealer. For more information about Henry Repeating Arms and its products visit henryusa.com or call 866-200-2354.
About Kimber
Kimber Mfg., Inc. is an American company that designs and manufactures premium firearms for individual, sporting, law enforcement and military markets. Complete information on Kimber firearms, accessories and Less-Lethal products is available at kimberamerica.com. Kimber can also be found on Facebook, Twitter, YouTube and Instagram.
About Century Arms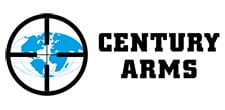 Century Arms is North America's largest importer/exporter of surplus firearms and accessories, catering to collectors, hunters and shooters for more than 40 years. In addition to surplus goods, we also carries newly manufactured firearms, knives, swords, ammunition, scopes and related accessories. We've earned a solid reputation for offering converted firearms with proven performance qualities at an affordable price. See for yourself why hunters, shooters, and collectors around the world seek out Century. Visit centuryarms.com.