Opinion
Editor's Note: As reported first on AmmoLand News the NRA leadership is deep in the process of upheaval as the current Board of Directors works to extract the member organization from a disaster of poor management and corrupt vendors.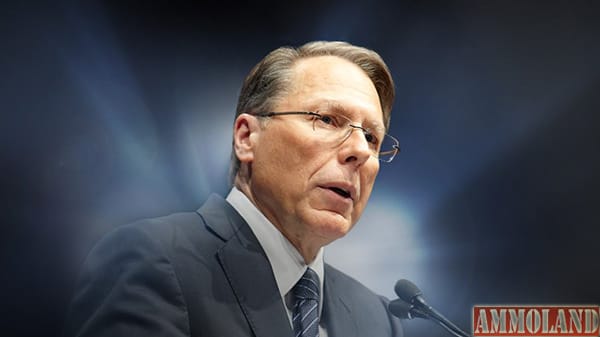 USA – NRA Executive Vice President Wayne LaPierre could've prevented the Ackerman-McQueen embarrassment/scandal twenty plus years ago…. but, he probably didn't know any better and most likely thought he was acting in the best interest of gun rights.
Somewhere along the way, he got caught up in the greed and scheming of PR agency of record Ackerman McQueen (AM).
I believe Wayne LaPierre was honestly a naive pawn in the 90's. I've said that Ackerman McQueen has been the tail wagging the dog for the last 20 years many times. At some point, Wayne lost credibility with me and many others… that point was different for different people. For me, is was around 2013/14.
More importantly, at some point, Wayne must have known that he made a mistake and that the relationship he allowed was detrimental to the NRA and our cause.
At that point, and every day after that, he had to face the option of admitting his mistake and cutting off the incredibly lucrative situation that existed. Instead, he and his inner circle have doubled and tripled down over the last handful of years. They have recklessly given more and more responsibility and money to Ackerman McQueen and its NRATV, influencer programs and talking heads (Noir, Dana, Et Al…) and the disaster that was CarryGuard.
Wayne has now become the front man for a dysfunctional, dare I say "corrupt" (at least in the moral sense, if not legally), regime. They enriched themselves and their friends at great expense to the gun community and the cause of gun rights. They stopped lobbying and became professional panderers… fundraisers focused on the most potentially lucrative segment of American Gun Owners. Nothing more.
Now, that the alliance between Wayne LaPierre & Ackerman McQueen are falling apart, they are at each other's throats, and Wayne is desperately trying to appear to be on the high ground while AM tries to manipulate the outcome to protect their cash cow.
Ackerman-McQueen and all of their high placed front people, executives, hand-picked Board Members, scripted spokespeople, and vendors need to be excised from the fight for our gun rights. They have proven to be unworthy and unable to be the representatives of American Gun Owners.
I was stopped by more NRA Members (including board members) and industry leaders than I could count today on the floor of the 2019 NRA Annual Meeting. Not one of them had a word of criticism in regard to my ever more direct and specific condemnation of the Wayne LaPierre/Ackerman McQueen situation. In fact, many of them thanked me specifically for being willing to say the things that they "can't"… I reminded them that more and more people in our community are realizing every day that they can and must speak up… especially those of us who have been on the inside.
Join us!
Defund the NRA… divert any NRA dues or donations directly to programs you support to other National or State Pro-2A Organizations. The Second Amendment Foundation is my first suggestion. The faster the profit motive is taken away, the faster we can get past this ugly moment in NRA history. Does the NRA "need money" to fight the anti-gun movement? If so, they have plenty to find in the bloated vendor contracts, and ludicrous salaries, bonuses, and expense accounts their executives have enjoyed for far too long. This will get worse before it gets better, but it will not end well for Wayne LaPierre or those who insist on remaining loyal to their regime.
If you're still not convinced, keep watching. As they fight with each other, more and more of the real story will come to light. Be wary of the spin in a letter "leaked" to the public today and be skeptical of that which seems to fit a convenient narrative.
Rob Pincus
Executive Vice President, 2AO.org
Wayne LaPierre's "Leaked" Extortion Letter NRAAM 2019
---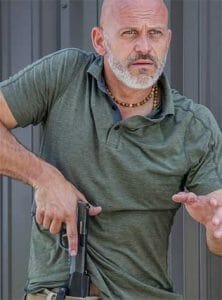 About Rob Pincus
Rob Pincus has been educating people about defensive shooting and related personal defense topics for over two decades. He is the Executive Director of Personal Defense Network and the owner of I.C.E. Training Company. He has authored several books, produced over 100 training DVDs, appeared on several TV & Radio shows and trained military, law enforcement and armed individuals around the world. His advice focuses on efficiency and practicality based on his own experiences and continuing research of both real-world events and cutting edge training practices. www.icetraining.us