Opinion
USA – -(AmmoLand.com)- The California congressman who famously suggested last year that gun owners could be nuked has made it official with an appearance on The Late Show; he's running for president on a platform of gun control, according to CNBC.
Rep. Eric Swalwell became the 18th Democrat to jump into the race, with a campaign video that accuses Donald Trump of dealing in "bulls**t," and declares "We should take the most dangerous weapons out of the hands of the most dangerous people."
He was at a Tuesday "town hall" in Sunrise, Florida not far from Parkland, the scene of last year's attack at Marjory Stoneman Douglas High School that left 17 students and adults dead. The incident provided the launch pad for a gun prohibition movement that spread nationwide, with no small amount of help from the gun control lobby. He is also appeared on Rachel Maddow's show, according to a tweet from the MSNBC commentator.
Programming note!
Rep. Eric Swalwell, newest (as of a couple of hours from now) Democratic candidate for president in 2020 will join Rachel Maddow in-studio on Wednesday at 9pm ET. pic.twitter.com/Oac9Zerivx

— Maddow Blog (@MaddowBlog) April 9, 2019
In an interview with Esquire, he stated, "I will be the first candidate to say that reducing gun violence has to be a top three issue. Last year I wrote a bill calling for a buy back and ban on assault weapons—not just to ban future manufacturing, but to just take the 15 million that are out there and buy them back. And do what Australia did; do what New Zealand did. They've shown us—Australia in the 90s, New Zealand just this week—that courage in doing the right thing can protect people."
Neither Australia or New Zealand have a Second Amendment in their constitutions, a fact that doesn't seem to bother Swalwell or his fellow Democrat candidates.
Outside of California, it's not clear whether Swalwell will get any traction with his gun control gab, perhaps with the exceptions of Seattle and Washington's Puget Sound Basin and Portland and Oregon's lower Willamette Valley.
However, Washington already has an anti-gunner in the race to unseat Trump. Democrat Gov. Jay Inslee threw his hat in the ring weeks ago, running on a "climate change" platform with gun control in the background, but he has remained firmly in last place as the establishment media has concentrated on flashier candidates including Sen. Cory Booker (D-NJ), Sen. Kamala Harris (D-CA) and lately on the non-candidate, former Vice President Joe Biden, whose touchy-feely habits have given the press something to talk about other than Robert Mueller's report on alleged "collusion" with Russia in the 2016 election process.
Swalwell is being remarkably up front about his gun control agenda, and his animosity toward the National Rifle Association, which gathers later this month in Indianapolis for its annual convention, is blatant.
In his Esquire interview, he calls the NRA a "paper tiger."
"They have us in fear that [if you support] any limitation on firearms," Swalwell asserts, "you would be in a position that the overwhelming majority of the country is against you. And I've just come to find out that's not the case at all."

He also said he will be "an aspirational candidate who believes that in our lifetime we…could buy back and ban every single assault weapon."
Right there is an issue over which Swalwell will face huge opposition on several levels. The guns he wants to ban are semi-auto modern sporting rifles, the most popular firearm in the country today. His argument that they can be "bought back" rings hollow with Second Amendment activists who observe that the government never owned those guns in the first place.
Swalwell's entry into the race for the Democratic Party nomination brings gun control front and center, and makes it clear that being against gun rights is no longer part of any "hidden agenda." He is hiding nothing, and it is clear from the outset that, since there has been no rebuke by any of the other candidates, or the party establishment, Democrats are no longer worried about alienating the nation's gun owners.
As noted by Alan Gottlieb in a recent Op-Ed sent to newspapers across the country in the aftermath of the New Zealand gun ban announcement, "By their silence, the entire national Democratic Party, and especially those Democrats hoping to replace Donald Trump in 2020, have erased any doubt that they have graduated from being the 'party of gun control' to being the 'party of gun confiscation.'"
Gottlieb is chairman of the Citizens Committee for the Right to Keep and Bear Arms, a national grassroots gun rights organization. Now that Swalwell is making gun control a pillar of his campaign, Second Amendment advocates like Gottlieb could find it much easier to encourage gun owners to vote in 2020.
RELATED:
---
About Dave Workman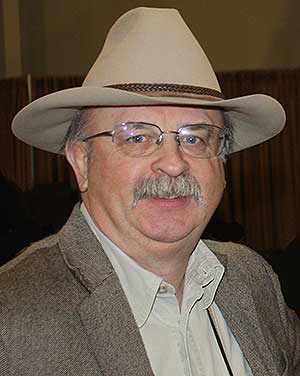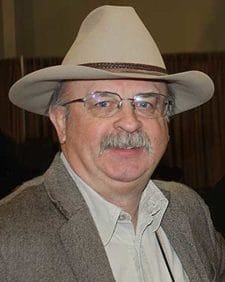 Dave Workman is a senior editor at TheGunMag.com and Liberty Park Press, author of multiple books on the Right to Keep & Bear Arms and formerly an NRA-certified firearms instructor.