Opinion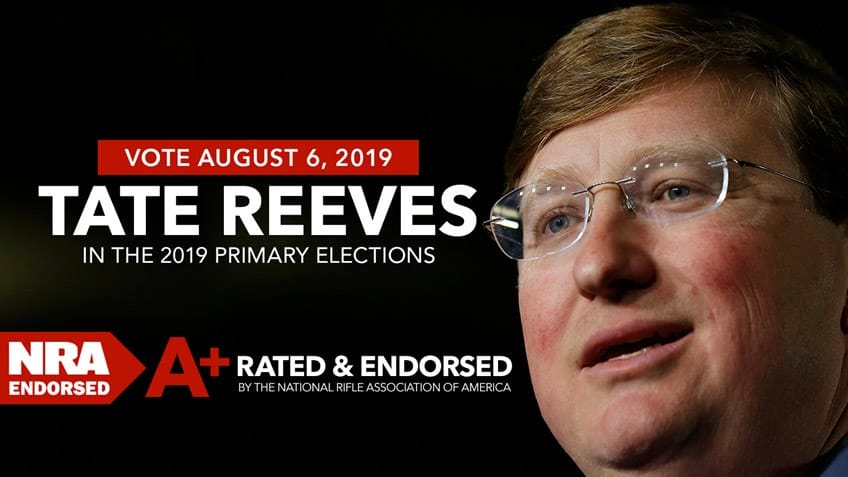 Fairfax, VA – -(Ammoland.com)- The National Rifle Association Political Victory Fund (NRA-PVF) today announced its endorsement of Tate Reeves for governor in the 2019 Mississippi primary election.
"Tate Reeves served as lieutenant governor during a period that saw incredible progress in the protection of Mississippian's Second Amendment rights. Without Reeves' leadership, these successes would not have been possible," said Jason Ouimet, chairman, NRA-PVF. "The NRA wholeheartedly endorses Tate Reeves for governor and looks forward to what he can accomplish in the state's highest office."
Reeves, an "A+" rated candidate, supported the passage of many pro-gun bills, including a Second Amendment sales tax holiday, the lowering of concealed carry permit fees, open carry, protection of shooting ranges, clarifying the enhanced permit and placing the right to hunt and fish amendment on the 2014 ballot.
During this period, Reeves stood strong against the repeated efforts of anti-gun advocates to establish a foothold in Mississippi.
"Tate Reeves' support of law-abiding gun owners is unwavering. Mississippians can rest assured that, if elected, Reeves will continue his fight to protect our Right to Keep and Bear Arms," Ouimet concluded.
---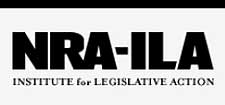 About:
Established in 1975, the Institute for Legislative Action (ILA) is the "lobbying" arm of the National Rifle Association of America. ILA is responsible for preserving the right of all law-abiding individuals in the legislative, political, and legal arenas, to purchase, possess and use firearms for legitimate purposes as guaranteed by the Second Amendment to the U.S. Constitution. Visit: www.nra.org