U.S.A. –-(Ammoland.com)- Two weeks after Presidio County became the first county in Texas to declare itself a "Second Amendment Sanctuary," the Earth is still turning, the sky hasn't fallen and the Lone Star still shines bright as ever, maybe brighter.
As Ammoland reported back on April 19, there is a good formula for creating a "sanctuary" for gun owners' rights. That formula has been working in Washington State, Illinois and other places where citizens are fed up with government trying to micro-manage their lives, while turning a constitutionally-enumerated right into a government-regulated privilege.
According to the Alpine, Texas Avalanche, "Drafted and presented by private citizens to a packed Presidio County courtroom on July 10, it was part of a nation-wide, grassroots movement where cities, counties, and even states were adopting similar resolutions. The states of Alaska, Idaho, Kansas, and Wyoming have all adopted some form of Second Amendment sanctuary laws, as have more than 200 counties and cities in 14 additional states, but no entity in Texas had yet attempted to do so."
The 581-word resolution adopted unanimously by the Presidio County Commission and supported by Sheriff Danny Dominguez, may not mean much to coastal anti-gunners and perhaps even frivolous to East Coast political reporters and pundits, but in the rugged country of West Texas, it carries the weight of symbolism, and that is sometimes a heavy burden.
This is the kind of stuff one finds in the fabric of rural U.S. counties. Presidio County lies along the Rio Grande. Shaped like a lazy triangle, its southern reaches are encompassed in the Big Bend Ranch State Park. In 2017, the county's population was reported at 7,156 which means much of the county's 3,856 square miles amounts to a lot of emptiness. It's in the 23rd Congressional District of Texas, and Marfa near the northeast point is the county seat.
All of this translates to people taking care of their own business, and preferring that the government and anti-gun liberals stay out of it. That is a common trait one finds among gun owners in 64 of the 102 counties in Illinois where "Second Amendment sanctuary" status is now official.
Sheriff Dominguez, quoted by the Texas Scorecard explained during a speech at the hearing earlier this month, "We have people in Washington trying to abolish the Second Amendment and take our rights away."
The resolution puts that in writing:
"…The People of Presidio County, through their duly elected Commissioners Court, Judge and Sheriff, hereby designate Presidio County a Second Amendment Sanctuary in order to preserve for the People of, on, and in Presidio County, their rights guaranteed by the Constitution of the United States of America, furthermore

"Any regulation that violates the Bill of Rights to the Constitution of the United States of America shall be regarded by the People of Presidio County to be unconstitutional, and therefore by necessity, unenforceable and invalid, furthermore

"We, the People of Presidio County, Texas, through this resolution hereby declare our rights, our freedom and our liberty as guaranteed by the Constitution of the United States of America."
When Ammoland first explored the subject of establishing a Second Amendment Sanctuary, we outlined the four steps activists can follow in their sanctuary efforts:
Gather and raise support with a "flags on the ground" gathering such as a rally in a public place, complete with handouts. This helps establish momentum toward the next step. Attend a County Commission meeting. Get "known" in the political neighborhood.
Turn activism into action. Hold follow-up rallies or informational events. Create a committee, raise funds for materials and future events. Donating gives supporters a feeling of ownership and a sense of belonging.
Expand public awareness. Approach the media with your story. Offer details and have facts at hand to answer questions.
Expand the scope of your activity. Seek out public officials who can support and advance the effort.
The Second Amendment Sanctuary movement exemplifies the growing philosophical conflict between urban and rural communities, not to mention the accompanying mindsets. On the one hand, growing urban centers are magnets for the "huddled masses," while those living in less-populated regions are self-reliant. They are more likely to rely upon a neighbor than on the government for anything.
As noted by the Chicago Tribune in its examination of what happened in Effingham County when a sanctuary resolution was adopted there months ago, "Effingham County State's Attorney Bryan Kibler…told a raucous crowd the origin story behind the 'Second Amendment sanctuary county' movement, which began in Effingham and now includes 64 of the state's 102 counties, counties in three other states, and nine more states in which counties are eyeing similar nonbinding measures. And as state legislators, emboldened by Gov. J.B. Pritzker, look at more gun-control measures, counties are looking at more ways to resist them."
Ultimately, the Second Amendment Sanctuary effort may achieve its greatest success by energizing gun owners to exercise their vote.
Texans like to tell people, "Don't mess with Texas."
Citizens in Second Amendment Sanctuaries across the map are saying, "Don't mess with us, either."
RELATED:
---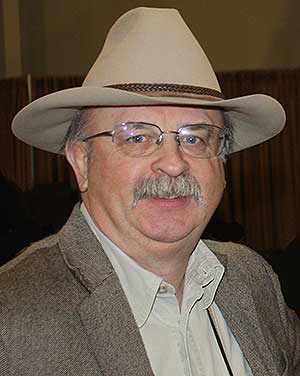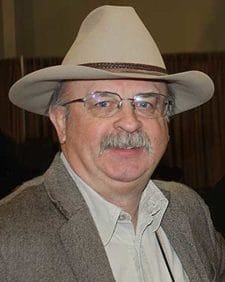 About Dave Workman
Dave Workman is a senior editor at TheGunMag.com and Liberty Park Press, author of multiple books on the Right to Keep & Bear Arms and formerly an NRA-certified firearms instructor.