Dayton, OH –-(Ammoland.com)- MKS Supply is the first U.S. company to start working with Barnaul to import/market and sell a diverse offering of Barnaul branded ammunition in the U.S. including effective yet low-cost hunting rounds.
Barnaul's .308 Winchester in either 140 or 168-grain soft point loadings and super slick poly-coated steel cases is both affordable and highly capable. The 140 grain round has a muzzle velocity of 2,759 fps; the 168 grain round comes in at 2,618 fps.
Barnaul's .30-06 Springfield round comes only in a 2,612 fps 168 grain soft point version utilizing the Barnaul slick poly-coated steel cartridge case.
For what it is worthwhile the latest big-bucks high-tech ammo is nifty, the simple soft point has been efficiently harvesting big game for many decades without extreme meat destruction. Now thanks to Barnaul's pricing it won't harvest hunter's wallets thus allowing more practice without the price.
Barnaul is one of the few privately-owned Russian ammunition companies approved to supply ammunition to the Russian Army. Barnaul's high standards and extreme quality control measures have granted them the privilege to supply Russia's Special Forces with high-quality ammunition.
Pricing on all Barnaul products is very competitive therefore no MSRP is involved.
---
About MKS Supply, LLC: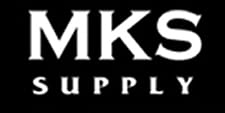 MKS Supply insists on high quality, reliable firearms. We insist on guns that are easy to own and service. Most of all, we insist on value.
For more information, please visit www.MKSSupply.com.