U.S.A. –-(Ammoland.com)- New for 2020 are Hi-Point's "near visible" camo schemes. Hi-Point's new Moth Wing Mimicry pattern (top) works anywhere very effectively. Hi-Point's lighter more subtle pattern called Kryptek Yeti (bottom). Both patterns are limited editions available for a limited time only in .45ACP and 10mm heading into early 2020.
Camouflage that is tight in pattern and dark viewed close up will appear as a silhouette at any distance. The idea is to break up the shape of the object to be hidden at any distance with light and shadows.
When it comes to winter, white works best but if broken up with a pattern. this will work even better and remains incredibly effective in the summer world of shadows and shapes and can even at night by altering the recognizable profile.
Rugged reliable Hi-Points will shoot on a par or better than much more expensive carbines and will send the bullet just as fast as a carbine costing twice as much.
SPECIFICATIONS:
Barrel: 171/2 inches, threaded barrel (0.578x28TPI)
Calibers:.45ACP and 10mm (only with these limited patterns)
Sight: Iron with ghost ring
Overall length: 32 inches
Weight:7 pounds
Trigger: 6-pound single-stage
MSRP: .45ACP $415 and 10mm Automatic $449
---
About MKS Supply, LLC: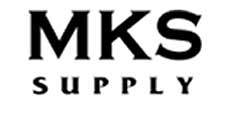 MKS Supply insists on high quality, reliable firearms. We insist on guns that are easy to own and service. Most of all, we insist on value.
For more information, please visit www.MKSSupply.com.