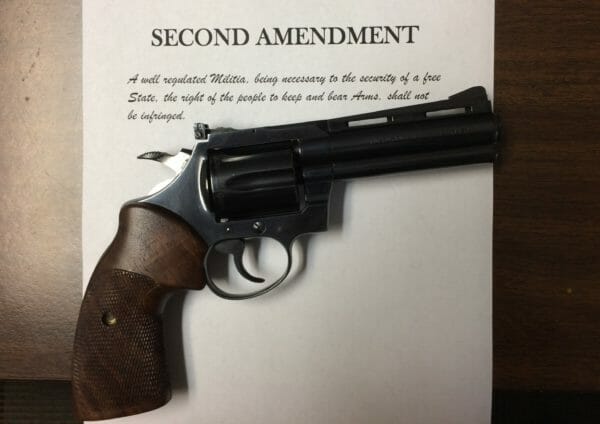 U.S.A. –-(Ammoland.com)- By a 4-0 vote, Lake County, Fla., has become the Sunshine State's first Second Amendment Sanctuary county, joining a movement that has been spreading across the country.
According to WRBW and WOBL News in Orlando, the County Commission's unanimous vote on a sanctuary resolution means Lake County residents "are guaranteed their Second Amendment rights."
Earlier this year, AmmoLand News began reporting on this phenomenon and interviewed one of the proponents who provided readers with a blueprint of sorts about how to start a similar effort in their counties.
At that time, David Campbell, a member of the Effingham County, IL commission, told explained in a telephone interview how the "2A Sanctuary" movement began in central Illinois.
"I basically sat down and wrote a (draft sanctuary) resolution," he said at the time. "I got the state's attorney to go along with it and he added some language to it."
Passage of that resolution set in motion an effort that has now spread to 64 of the state's 102 counties. The movement had just begun.
AmmoLand also was quick to cover the story when Presidio County, Texas joined the movement earlier this year.
Following the commission vote, the Unified Sportsmen of Florida issued a statement from Executive Director Marion Hammer. She credited support from Lake County Sheriff Payton Grinnell and Commissioner Josh Blake, who introduced the resolution.
Blake was quoted by the Daily Commercial stating, "Many Americans have been absolutely shocked to hear recent pronouncements by prominent national candidates who are vying for the presidency of the United States threatening and even outright calling for national gun bans on some of the most popular and commonly owned rifles in this country."
The full text of the resolution may be read below.
He was also quoted by the local Fox News affiliate: "This draws a line in the sand. It doesn't mince words, and I hope it sends a message to what can best be described as the authoritarian control freaks."
"Gun Control activists have been put on notice that Lake County intends to protect the rights, freedom, and liberty guaranteed by the Constitution of the United States of America," Hammer stated.
She was the first female president of the National Rifle Association and remains active in NRA politics.
The Second Amendment Sanctuary movement began last year, with county sheriffs in various states including New Mexico, Illinois and Washington announcing they would not enforce strict gun control laws they believe to violate the Constitution's right to keep and bear arms guarantee.
One police chief in Washington's rural city of Republic went before his city council late last year to declare he would not enforce provisions of gun control Initiative 1639, which was passed by just under 60 percent of Evergreen State voters in November 2018. That measure outlaws sale and possession of so-called "semiautomatic assault rifles" by young adults ages 18-20, and also invents a definition for such a firearm that includes every semi-auto rifle ever manufactured by the nature of its mechanics.
The significance of Second Amendment Sanctuary designations cannot be over-stated. County commissioners in the various jurisdictions participating in this movement put themselves up against state gun control laws. Where county sheriffs play the pivotal role is spelled out in the Lake County resolution, where they are described as "the last protectors of the U.S. Constitution" along with "we the people of the United States of America."
Section 2 of the resolution notes, "The Lake County Board of County Commissioners hereby declares Lake County as a Second Amendment Sanctuary in order to preserve for the People of, on, and in Lake County, their rights guaranteed by the Constitution of the United States of America."
There is no room for misunderstanding the resolution's intent.
Lake County's announcement comes at the same time Democrats bent on furthering the gun control agenda have taken the Kentucky governor's office, the Virginia legislature and other offices.
Gun control is also going to be a central issue in the 2020 presidential and congressional races. Anti-gun billionaire Michael Bloomberg reportedly spent $2.5 million to help swing the Virginia legislature to Democrats, according to CNBC, and there's more money where that came from. Local and regional organizations are also busy raising money on the heels of Tuesday's election, preparing for a battle royal next year as they attempt to seize the U.S. Senate and White House.
Lake County Florida Second Amendment Sanctuary Resolution 2019
---
About Dave Workman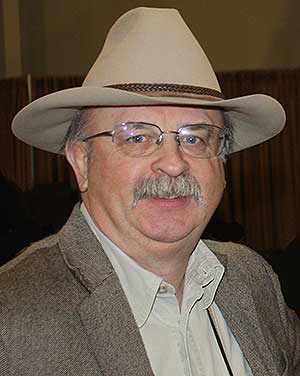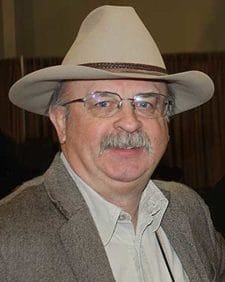 Dave Workman is a senior editor at TheGunMag.com and Liberty Park Press, author of multiple books on the Right to Keep & Bear Arms and formerly an NRA-certified firearms instructor.