Fountain Valley, CA —-(Ammoland.com)- SureFire, LLC, manufacturer of the world's finest—and most innovative—illumination tools and tactical products is proud to announce the new SureFire Stiletto Pro is in stock and will be shipping Monday, November 18.
SureFire Stiletto Pro
A sleek, radically shaped pint-sized powerhouse that takes the Stiletto's already legendary performance to the next level, the Stiletto Pro features an all-new aerospace aluminum body with Mil-Spec hard anodizing for tremendous durability. The Stiletto Pro also delivers phenomenal performance to match its cutting-edge form factor. Utilizing a new proprietary MaxVision Beam® reflector, it provides 1,000 lumens in high-output mode. This increased output combined with the new reflector results in a 233% increase in candela, which equates to an 82% increase in distance performance! The Stiletto Pro also offers the added versatility of a 300-lumen medium output and a 25-lumen low output to suit a variety of tasks. Lastly, the Stiletto Pro has a Melonite®-coated, reversible heavy-duty spring steel pocket clip which allows for bezel-up or bezel-down carry.
Power is the key, and SureFire's trademark dependable switching adds to the Stiletto Pro's tremendous versatility. Featuring the same primary switch as the Stiletto, it can be easily programmed to activate the three light levels from low to high or vice versa, while the tactical tail switch always provides instant access to full power with a single press. The tactical tail switch can be programmed either to function as a constant on/off switch or as a momentary switch that turns off when the switch is released. In the momentary mode, press three times and hold to unleash a strobe feature that's useful for disorienting the night-adapted vision of any attacker.
Fitting comfortably in any pocket, the Stiletto Pro can be drawn like a knife and activated with ease. With an IPX7 waterproof rating, it can withstand being submerged in 1 meter of water for 30 minutes. Easily rechargeable via its MICRO-USB port, the Stiletto Pro is on the cutting edge of illumination.
Learn more: https://www.surefire.com/illumination/flashlights/stiletto-pro.html
---
About SureFire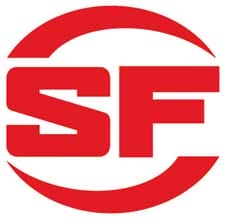 Located in Fountain Valley, California, SureFire, LLC is the leading manufacturer of suppressors, high-performance flashlights, weapon-mounted lights, and other tactical equipment for those who go in harm's way, or anyone who demands the ultimate in quality, innovation, and performance. SureFire illumination tools are used by more SWAT teams and elite special operations forces than any other brand. SureFire is an ISO 9001:2008-certified company.