U.S.A. –-(Ammoland.com)- Contrary to what Kenny Powers says, fundamentals are not a crutch for the talentless. In reality, they are the key to success for many of the most legendary athletes of our time and it should go without saying they also apply to the world of firearms. Shooting fast and shooting accurate are not mutually exclusive but they do require a solid basis in fundamentals to apply them both successfully on the range.
In this video, Lucas Botkin of T.REX Arms puts on a display of various drills all designed to push his skills and display the most important fundamental for shooting fast and accurate: consistency.
Take 19-minutes out of your day to learn not only a plethora of drills you can take to your range, but also learn what it means to shoot consistently. Some of these drills in the video use targets that can be found on T.REX Arms' website here, they are available for download so you can take them to the range with you. T.REX Arms also makes some quality holsters, mag carriers, and belts that you can also check out on their site, as well as a large selection of firearms accessories.
One piece of gear that you will absolutely need for any drill or if you want to work on improving your shooting skills is a shot timer. Whether you are getting into competition shooting or are working on drawing from concealment for self-defense, a shot timer is the only way to discern what your 90% average speed is. Once you determine that 90% consistency, you can start pushing yourself and your speed, the timer will show you the truth as they never lie.
In this video, Lucas is using a T.REX ARMS Ragnarok holster and MARS carriers.
Pistols
Glock 19 with RMR
Glock 34
Sig P320
Rifles
CQBR MK18 with EOTech EXPS3
14.5 BCM with Vortex Razor HD
NATO Steyr AUG with ACOG/RMR
Zenith Z5RS with EOTech EXPS3
T.REX Arms also has the PACT Club Timer available or you can find them on Amazon.
---
About Duncan Johnson: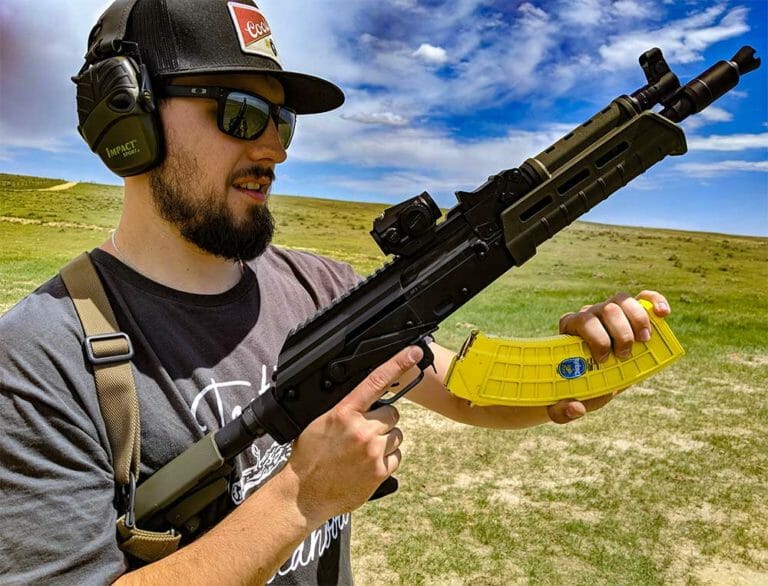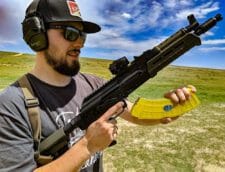 Duncan is a firm believer in the Second Amendment and that "shall not be infringed", means exactly that. A life-long firearms enthusiast and a graduate of George Mason University, now competing regularly in 3 gun competitions, Duncan is always looking to improve his shooting skills. Duncan is a regular contributor to AmmoLand and assists in the everyday gun-news publishing as an assistant editor.