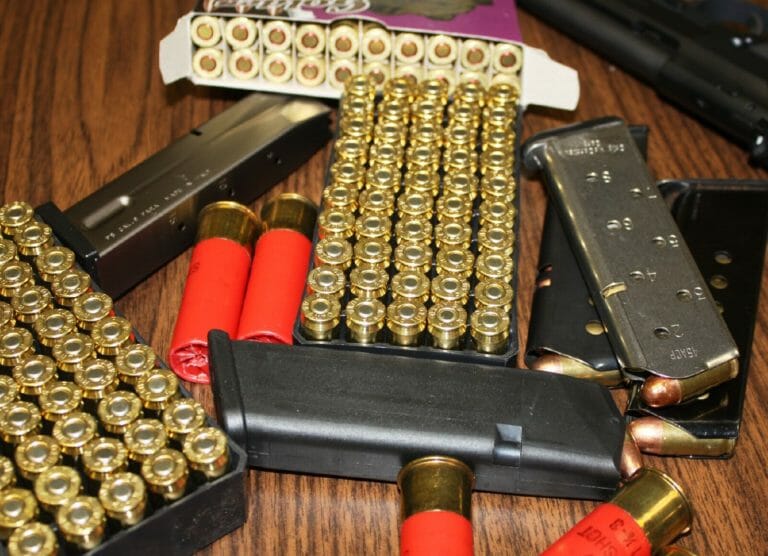 U.S.A. –-(Ammoland.com)- Seattle-based gun control extremists — mislabeled "gun-safety advocates" in a Seattle Times report reprinted in other newspapers — have unveiled their legislative agenda for 2020, just as thousands of Evergreen State gun owners are signing an initiative petition to repeal one of their laws passed in 2018.
According to the published reports, the billionaire-backed Alliance for Gun Responsibility will press the Democrat-controlled Legislature to extend "gun-free zones to include childcare centers." They want to ban so-called "high-capacity magazines" and create a "licensing system for ammunition sellers."
The full agenda may be read here:
Left unsaid is the real threat that what the anti-gun-rights lobbying group doesn't get during the 60-day session, it will seek by ballot initiative next November. That's when it is a safe bet every liberal anti-gunner in the state will return ballots just to vote against President Donald Trump.
Over the weekend at the Washington Arms Collectors' monthly gun show in Puyallup, at least a dozen different volunteer signature gatherers were collecting signatures on Initiative 1094. That's the grassroots measure to repeal Initiative 1639, the extremist gun control package passed by almost 60 percent of voters who returned ballots last year. Since then, a majority of county sheriffs have announced they will not enforce provisions of the measure. At least a half-dozen county commissions are on record opposing it. A federal challenge has been filed by the Second Amendment Foundation and National Rifle Association, and that legal action is now in the discovery phase.
I-1094 backers are trying for 300,000 signatures by Dec. 28 to deliver it to the Legislature in January. If they succeed, lawmakers are likely to punt and place the initiative on the November ballot. With no fundraising to promote the measure, they will have a hard time convincing voters when they will be up against the deep pockets of the anti-gun lobby. Most of the $4 million-plus spent last year to pass I-1639 came from a dozen people and sources, mostly based in and around the Seattle area.
I-1639 placed restrictions on so-called "semiautomatic assault rifles," and included an all-encompassing definition of such a gun to cover every self-loading rifle, including .22-caliber hunting and recreational rifles, ever manufactured.
According to the newspaper reports, the new legislative push will happen with a new House speaker, Democrat Laurie Jinkins of Tacoma. A perennial anti-gunner, Jinkins is expected to allow every gun control measure to move.
One of those measures would be aimed at banning sales of ammunition magazines that hold more than 10 rounds. Sponsored by Rep. Javier Valdez, a Seattle Democrat, the legislation will reportedly be "officially requested" by anti-gun Attorney General Bob Ferguson and Gov. Jay Inslee, both Democrats.
Gun owners are alarmed about the proposal to erode or repeal the state's 35-year-old preemption statute and add restrictions to the concealed carry statute. Washington is an open-carry state but nearly 640,000 citizens are licensed to carry concealed, and the number continues to rise. By some estimates, there may be 1.5 to 2 million gun owners in a state of about 7.5 million people. Here's what the state preemption statute says:
The state of Washington hereby fully occupies and preempts the entire field of firearms regulation within the boundaries of the state, including the registration, licensing, possession, purchase, sale, acquisition, transfer, discharge, and transportation of firearms, or any other element relating to firearms or parts thereof, including ammunition and reloader components. Cities, towns, and counties or other municipalities may enact only those laws and ordinances relating to firearms that are specifically authorized by state law, as in RCW 9.41.300, and are consistent with this chapter. Such local ordinances shall have the same penalty as provided for by state law. Local laws and ordinances that are inconsistent with, more restrictive than, or exceed the requirements of state law shall not be enacted and are preempted and repealed, regardless of the nature of the code, charter, or home rule status of such city, town, county, or municipality.
Republican State Rep. Jim Walsh was blunt in a remark to the Seattle Times: "We're basically in a defensive crouch for the legislative session."
What may energize many people as purely "gun voters" is the entry of billionaire gun control advocate Michael Bloomberg into the Democratic presidential race. Bloomberg's Everytown for Gun Safety has poured millions of dollars into gun control politics around the country. Everytown spent a reported $2.5 million to change the Virginia Legislature to Democrat control earlier this month. The organization and Bloomberg personally have contributed more than $2 million to gun control efforts just in Washington State.
Grassroots rights activists have wondered what it would take to energize and unite Evergreen State gun owners to shrug off their political lethargy and vote as a bloc. The 2020 legislative agenda may be the catalyst.
Traditionally, gun owners can be a perplexing lot. They may not turn out to vote but will crowd public meetings to complain about gun control laws. They call for adherence to the Second Amendment and state constitutional right-to-bear-arms provisions but allow the election to the office of liberals who consistently vote against their rights.
Over the weekend, one veteran gun rights advocate privately told AMMOLAND during the Puyallup gun show that the gun control initiatives passed so far have, in his opinion, been aimed at destroying gun shows in the state. In particular, the once-flourishing Washington Arms Collectors shows have become a shadow of their former selves.
The cities of Seattle and Tacoma have, in the opinion of many activists, been allowed by the liberal State Supreme Court to dance around the state preemption statute, by adopting gun and ammunition taxes that may drive gun shops out of the cities.
If the political tide is to turn in Washington, it will have to happen soon, and dramatically.
---
About Dave Workman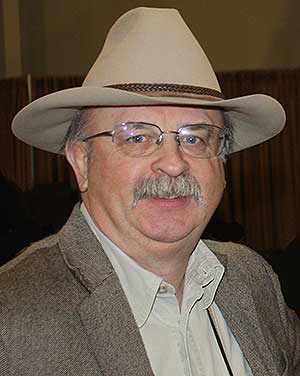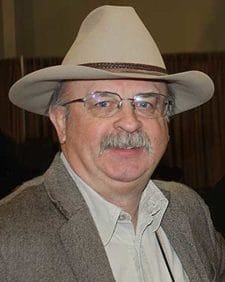 Dave Workman is a senior editor at TheGunMag.com and Liberty Park Press, author of multiple books on the Right to Keep & Bear Arms and formerly an NRA-certified firearms instructor.