USA – -(AmmoLand.com)- This announcement follows an earlier National Rifle Association posting in its Competition Registration Portal that showed in error, the NRA Pistol Championships being fired at Camp Perry. The NRA quickly replaced its original pistol schedule posting with the correct information for its events at Camp Atterbury.
As a result of the original posting, the CMP received multiple communications from pistol competitors who sought clarification. All Civilian Marksmanship Program National Trophy Pistol and rifle matches, and CMP Games events will be fired in the National Matches at Camp Perry, near Port Clinton, Ohio, where it has been located since 1907.
Follow this link for more information about the 2020 National Matches:
thecmp.org/wp-content/uploads/2020-NM-Calendar-CMP-Only.pdf?vers=20191112
NRA Championships Move to Camp Atterbury:
www.americanrifleman.org/articles/2016/11/22/nra-national-matches-to-move-to-camp-atterbury/
---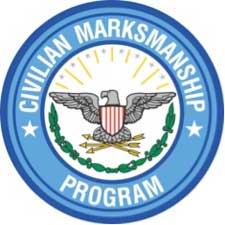 About Civilian Marksmanship Program
The Civilian Marksmanship Program is a federally chartered 501 (c) (3) non-profit corporation. It is dedicated to firearm safety and marksmanship training and to the promotion of marksmanship competition for citizens of the United States. For more information about the CMP and its programs, log onto www.TheCMP.org.