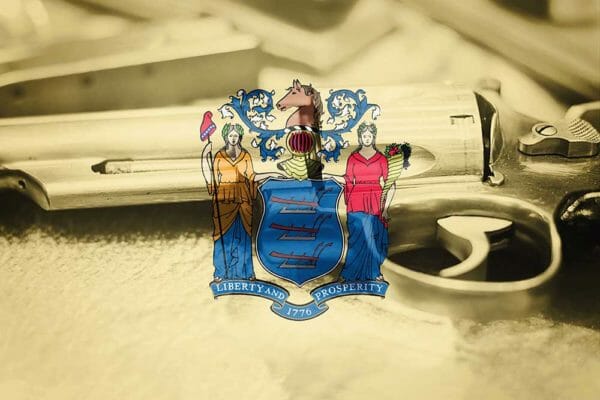 New Jersey – -(AmmoLand.com)- While the Second Amendment sanctuary movement – a form of civil disobedience that is proving particularly effective – has really taken off in Virginia, and it is also making huge strides in Kentucky, it is also taking off in one of the states that has historically been extremely hostile to our rights. New Jersey has seen the movement arrive as well.
According to Alexander Roubian of the New Jersey Second Amendment Society, two towns in the Garden State have already declared themselves as Second Amendment sanctuary jurisdictions, while "we are aware of dozens of others that are supportive of passing similar measures. We have been working non-stop to help spread resolutions to towns and cities throughout New Jersey with a tremendous amount of positive feedback."
One can look at the summaries of the Virginia and New Jersey laws available via NRA-ILA's web site and ask if the movement does any good in the latter state. One thing New Jersey lacks that Virginia has is a specific provision in the state constitution protecting the right to keep and bear arms.
Now, New Jersey's constitution does declare that citizens have rights when it comes to "defending life," "protecting property," and "pursuing and obtaining safety" – but somehow, the officials in New Jersey have gotten away with infringing on the right to own the implements that are the best at achieving those objectives. Despite that current state of illogic, Roubian still sees signs of hope in New Jersey.
"While there is a much more restrictive baseline for Second Amendment rights in New Jersey, we commend the law enforcement officers that have always honored and respected the Second Amendment in our State and expedite gun permits while others claim it takes 6-12 months to process an application. There are many police departments that already do the right thing when it comes to an individual making a hyper-technical violation of New Jersey's draconian and discriminatory gun-licensing scheme and we commend those officers and departments," he said in an email.
Oftentimes, these efforts have not made the news. The New Jersey Second Amendment Society has worked to convince police officers and prosecutors to exercise discretion when it comes to the state's laws, and in many cases, those Roubian describes as "good Samaritans" who made "an honest mistake with no criminal intent" often are granted pre-trial intervention.
In the extreme cases where discretion was not exercised, like that of Shaneen Allen, a single mother who crossed into New Jersey and was then targeted by an anti-Second Amendment prosecutor after a routine traffic stop, the New Jersey Second Amendment Society was able to get Chris Christie, the governor of New Jersey at the time, to issue a pardon.
Even as the New Jersey legislature prepares to push more anti-Second Amendment legislation, Roubian's group has also pursued legal action, with great success. "Even with the cards stacked against our rights we have had many legal victories to push back against" New Jersey's laws. One legal victory resulted in the awarding of $90,000 in legal fees.
These victories are small steps to ending the unacceptable situation in the Garden State. It goes without saying that it would be far better to stop such laws, and Second Amendment supporters in Virginia are fighting to do just that. The Lobby Day of January 20 is coming up – and the advice of Jeff Knox and the Virginia Citizens Defense League should be heeded. For more information on the work the New Jersey Second Amendment Society is doing, go to www.NJ2AS.org.
---
About Harold Hutchison
Writer Harold Hutchison has more than a dozen years of experience covering military affairs, international events, U.S. politics and Second Amendment issues. Harold was consulting senior editor at Soldier of Fortune magazine and is the author of the novel Strike Group Reagan. He has also written for the Daily Caller, National Review, Patriot Post, Strategypage.com, and other national websites.