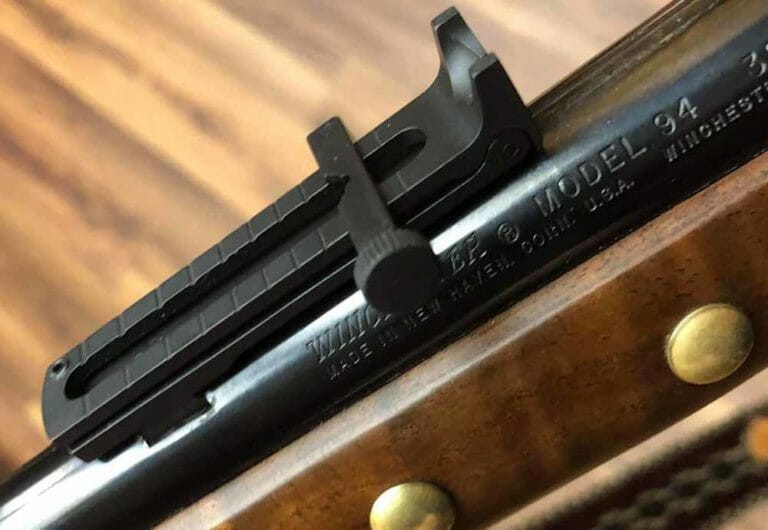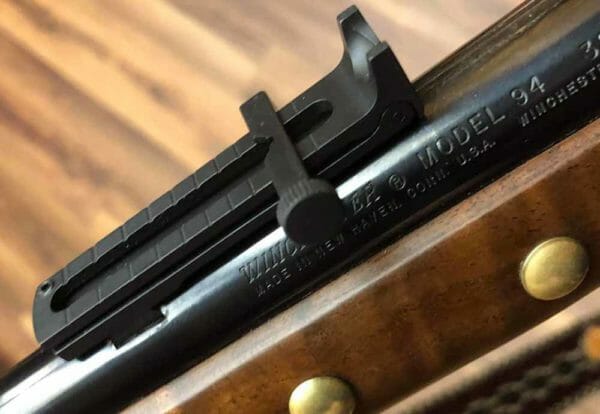 U.S.A. –-(Ammoland.com)- I first heard of Skinner Sights when I purchased a used Marlin Model 1894 in 357 Magnum and a Skinner peep sight was installed on the receiver. Being a fan of lever-action rifles, I wondered if Skinner Sights made a ladder sight or tang sight for some of my other lever-action rifles.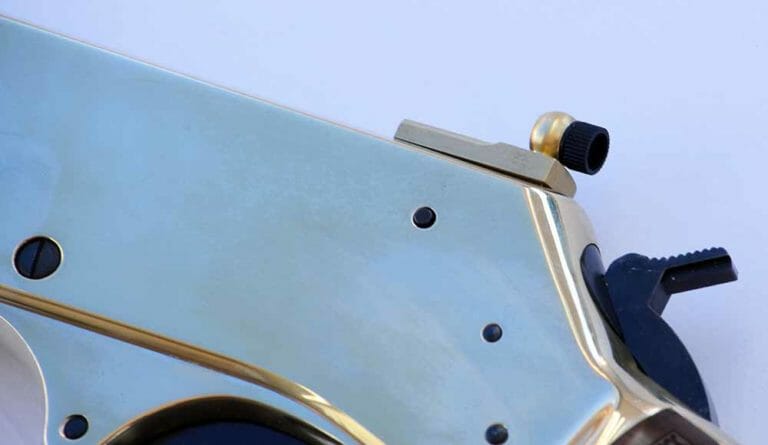 By chance I happened to meet the owner of Skinner Sights, Andy Larsson, at a Blue August Media Event this past October and got mixed news.
"The problem with tang sights is that they are up when you want them down and down when you want them up. So we don't make them", Andy told me. I sort of agreed with that statement. Over the years I had purchased lever-action rifles that came with tang sights that made the rifle uncomfortable to hold and shoot while folded and some had little in the way of adjustment.
While satisfied with Skinner's excellent line of peep sights, I wanted something a little quicker to adjust and definitely more accurate than the factory buckhorn sights common to these rifles.
The Chief Crazy Horse
While talking with Skinner Sights a few times over the past few months, Andy told me about their new ladder sight and loaned me one for use on a rifle. I decided to mount it on my Winchester Chief Crazy Horse Commemorative chambered in 38-55 Winchester.
I can hear the screams of thousands of collectors crying out in anguish with that statement. Settle down, don't get your foamy trucker hat in a twist and for the rest who do not get the reference, here's the scoop on the rifle and why I added a Skinner Ladder Sight.
There was a time when Winchester catered to the "Instant Collectible Market" and turned out a fair number of Commemorative rifles. A bit of engraving, splash of gold parts and a limited number per release made people scoop them up, hoping they would be worth a fortune someday.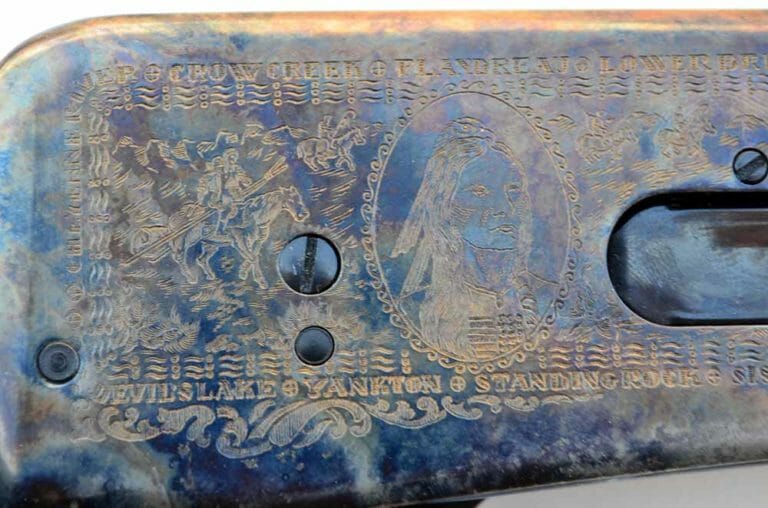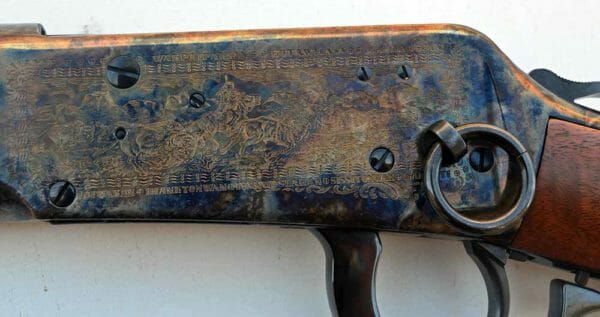 Unfortunately, the values on most did not appreciate and when adjusted for the rate of inflation, the values have actually gone down.
This is good news for the shooters because you can pick up one of these Winchester lever-action rifles that are a little bit fancier than most for a good deal. I had always liked the looks of the Chief Crazy Horse and found a steal when a previous owner had shot it and lost the paperwork and box. The commemorative rifles make fantastic shooters. everyone I have fired was well-made and accurate.
The rifle is chambered in 38-55 Winchester and features a case hardened receiver, a high polished blue bbl, engraving, stocks adorned with brass tacks and a coin embedded in the stock. The Skinner Ladder Sight would complement the Old West look of the rifle and make it more functional as a shooter.
38-55 Winchester
This is a cartridge you do not hear much about these days. Henry Arms released one of their new side-loading gate rifles in this caliber last year.
If you are a student of the gun, its name gives away its black powder origins. A .38″ diameter bullet (actually .3775″) over 55 grains of black powder. It was introduced by Ballard in 1876 and Winchester chambered it in the Model 1894 until 1940. It was the parent cartridge of the 30-30 Winchester and 32 Winchester. It spiked a small interest in the 1970s and 80s when Winchester released commemorative rifles in this chambering and Winchester revamped it with the slightly shorter 375 Winchester in 1978. The 38-55 is an ideal cartridge for deer and black bear out to 200 yards.
Ladder Sight
The Ladder Sight from Skinner Sights is a much-improved version of the old-style ladder sight. They are machined from bar stock and made to fit in a 3/8″ dovetail. I tapped out the existing buckhorn sight and had the Skinner Ladder Sight installed in less than 15 minutes from start to finish.
One thing I really like about the Ladder Sight by Skinner Sights is that it has graduations without numbers. It threw me a bit at first and then I realized the genius behind the idea.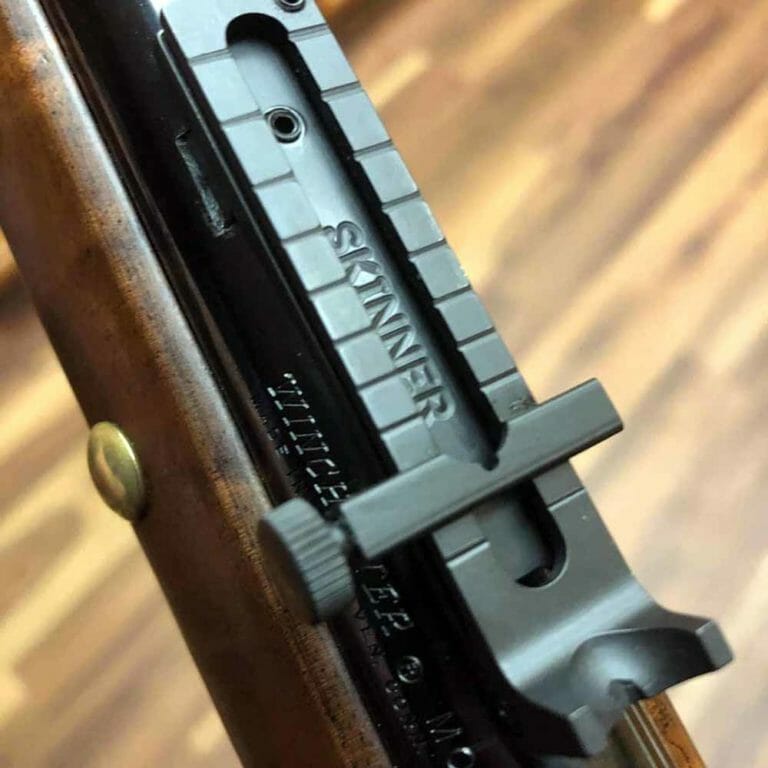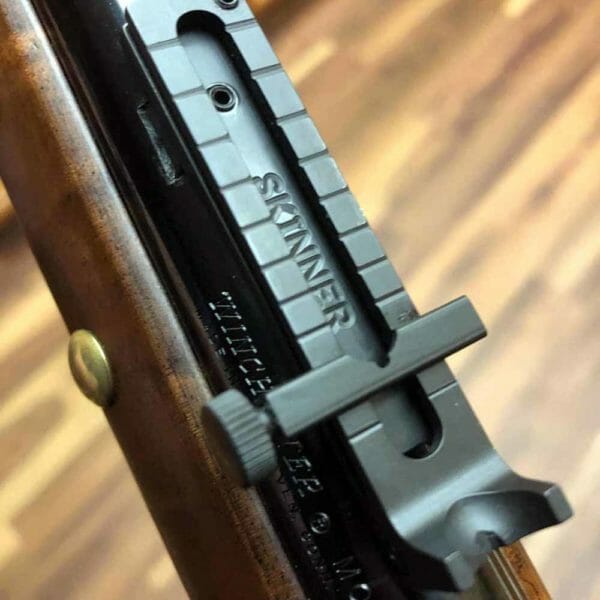 Most military sights of a similar nature have numbers that are either highly optimistic or simply inaccurate. You can use the lines in the sight to determine the correct setting for your range and particular load and either mark them on your own with sight paint or write down the information to reference later in your databook, hunting journal, phone app, etc. Some shooters actually tape their DOPE to their stocks for quick reference.
Andy also included a manual adjustment knob to replace the existing Allen screw to make sight adjustments quicker.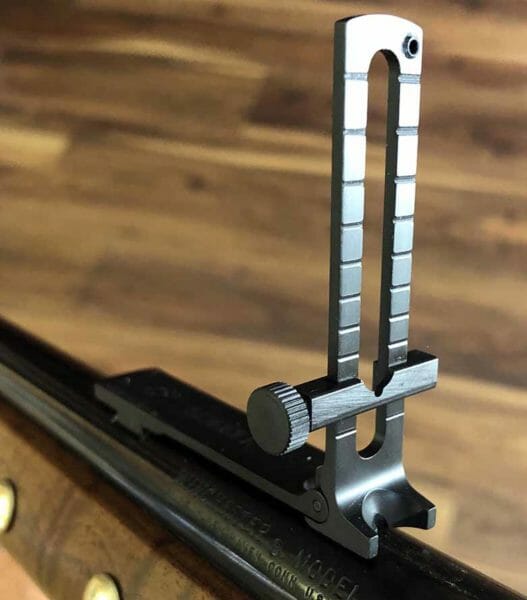 Skinner's Ladder Sight makes the original Winchester Buckhorn sight look like a piece of scrap metal. The V-notch in the rear leaf makes it easier to see the front sight as is the secondary rear sight when the ladder is in the Up position.
The retail price on one of these sights is $159 and they are available direct from the manufacturer with a complete set of instructions and adjustment tools.
For more information, visit their website.
---
About Mike Searson
Mike Searson's career as a shooter began as a Marine Rifleman at age 17. He has worked in the firearms industry his entire adult life as a Gunsmith, Ballistician, Consultant, Salesman, Author, and was first certified to teach firearms safety in 1989.
Mike has written over 2000 articles for several magazines, websites, and newsletters, including Blade, RECOIL, OFF-GRID, Tactical Officer, SWAT, Tactical World, Gun Digest, Examiner.com and the US Concealed Carry Association as well as AmmoLand Shooting Sports News.
Home page: www.mikesearson.com
FB: www.facebook.com/mike.searson
TWITTER: www.twitter.com/mikesearson