U.S.A. –-(Ammoland.com)- On Wednesday, February 12, 2020 SIG SAUER Academy will host Larry Vickers at the SIG SAUER Academy Pro Shop, at 233 Exeter Road in Epping, New Hampshire, from 5:00pm – 7:00pm, for an exclusive book signing and meet and greet event. Larry is a retired U.S. Army 1st SFOD-Delta combat veteran, author of the Vickers Guides, and founder of Vickers Tactical.
Larry Vickers is a retired U.S. Army combat veteran having spent his entire 20-year career in Special Operations, and the last 15 years in 1st Special Forces Operational Detachment – Delta, commonly referred to as "Delta Force." He participated in Operation Acid Gambit, and saw service in Desert Storm, Somalia, Bosnia and other locations on classified operations. Vickers also served as a combat marksmanship instructor for new operational members of Delta and has been directly involved in the development of the weapons used in high profile special operations missions.
Following his service Vickers founded Vickers Tactical® and the Vickers Guide. Today, he travels the world seeking out rare firearms for his Vickers Guides', conducts combat marksmanship classes for law abiding civilians, law enforcement and military personnel, hosts tactical firearms related TV and streaming video shows, including TAC-TV and the Vickers Tactical YouTube Channel.
A selection of Vickers Guides will be available for purchase at the SIG SAUER Academy Pro Shop book signing event. These guides bring some of the most historically significant firearms from across the world to history buffs and firearms enthusiasts. Vickers Guides' showcase collector's grade firearms with an unprecedented, never-before-seen level of detail, accompanied by contextual commentary from subject matter experts. The complete collection of Vickers Guides includes: 1911, AR-15 (Volume 1), AR-15 (Volume 2) WWII Germany (Volume 1), WWII Germany (Volume 2), and Kalashnikov (Volume 1).
This event will also include exclusive discounts on in-stock SIG SAUER items and special pricing on SIG SAUER firearms packages at the SIG SAUER Academy Pro Shop.
---
About SIG SAUER, Inc.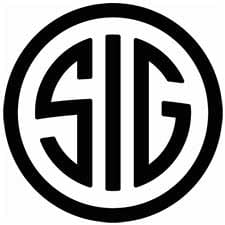 SIG SAUER, Inc. is a leading provider and manufacturer of firearms, electro-optics, ammunition, airguns, suppressors, and training. For over 150 years SIG SAUER, Inc. has evolved, and thrived, by blending American ingenuity, German engineering, and Swiss precision. Today, SIG SAUER is synonymous with industry-leading quality and innovation which has made it the brand of choice amongst the U.S. Military, the global defense community, law enforcement, competitive shooters, hunters, and responsible citizens. Additionally, SIG SAUER is the premier provider of elite firearms instruction and tactical training at the SIG SAUER Academy. Headquartered in Newington, New Hampshire, SIG SAUER has almost 2,000 employees across eight locations. For more information about the company and product line visit: sigsauer.com.