Opinion by Tom King, President of the New York State Rifle and Pistol Association.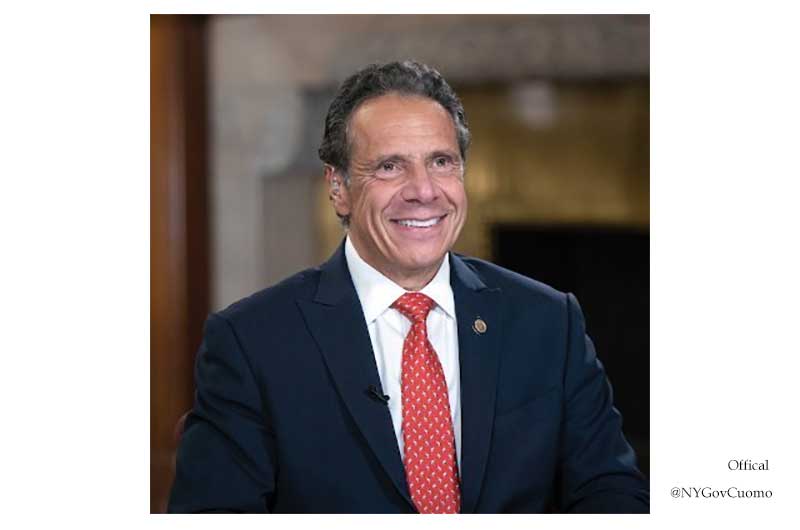 New York – -(AmmoLand.com)- The ongoing call to keep gun stores closed (and attack the National Rifle Association for fighting for them to remain open) is as misguided as it is predictable. What's sad is that it comes as no surprise that the anti-Second Amendment crowd seeks to leverage the COVID-19 health crisis to the benefit of their failing attack on constitutional freedoms of law-abiding New Yorkers.
The NRA recently filed a lawsuit against Gov. Cuomo and New York State for implementing an order that:
"effectively and indefinitely suspended a key component of the Second Amendment to the United States Constitution – shutting down all gun stores in the State of New York, including federally licensed gun stores, by deeming them 'non-essential' businesses."
By failing to list gun shops as "essential," Gov. Cuomo eliminated the only way of legally purchasing firearms in the state. Given the Governor's well-known contempt for the self-defense rights of rank-and-file Americans and his intense dislike for the NRA, this failure is no surprise.
Nonetheless, it is disturbing that many seek to politicize an economic and health crisis to promote their anti-gun agenda. But we've come to learn the anti-gunners are not above much when it comes to attacking freedoms that don't suit their political agenda.
Using COVID-19 as their sword, the anti-Second Amendment crowd stokes fear by painting a picture of crowded gun stores and the lurking dangers of new owners purchasing firearms in federally licensed facilities. (We're not only dealing with a virus, but also a total decay of human virtues!)
The truth is, the federal government and the vast majority of states and municipalities have designated gun stores "essential."
The United States Department of Homeland Security has issued a list of critical infrastructure that included firearm and ammunition retailers. In the wake of this guidance, a number of states and municipalities reversed course – publicly announcing that gun stores would be classified as "essential." Among them, New Jersey.
On March 30, 2020, New Jersey Gov. Phil Murphy stated, "In accordance with the guidance released over the weekend by the federal Department of Homeland Security, we will allow firearms sellers to operate."
On May 7, 2020, a federal judge ordered Massachusetts authorities to allow gun stores to remain open after the governor there had deemed them "non-essential" businesses. The judge ruled that restrictions on gun stores imposed an "improper burden" on the constitutional rights of citizens.
Unfortunately, Gov. Cuomo has refused to reexamine his position on gun stores – to the detriment of shop owners and the citizens they serve. Meanwhile, liquor stores in the state remain "essential businesses" and open to the public.
Across the country, many gun stores are operating safely by following CDC recommendations and social distancing measures. These measures reduce health risks and allow citizens to exercise their Second Amendment freedoms – at a time when they need them the most. According to FBI numbers, April marked another historic month for background checks, as people visited gun stores in high numbers for the second month in a row amid worries about the COVID-19 pandemic. (In one week alone, April 13 – 19, 2020, the FBI reportedly conducted more than 766,000 checks.)
Meanwhile, in New York, some incidents of crime are soaring, our law enforcement is overwhelmed, and thousands of inmates are flooding our streets. The number of murders, burglaries and stolen cars remain on the rise, according to recent NYPD data. In fact, press reports indicate that "over approximately the last month in New York City, murder has increased by 55 percent: 28 murders vs. 18 in the same period last year."
Why should the New York Governor have the right to refuse law-abiding citizens their right to protect themselves and their families?
Luckily, now, more than ever, the NRA is committed to fighting for its members and the freedoms in which they believe. The reason why was captured perfectly by NRA CEO and Executive Vice President Wayne LaPierre.
"There isn't a single person who has ever used a gun for self-defense who would consider it nonessential," he says.
Our hope is that the courts will do what Governor Cuomo has failed to: protect the Constitution. Second Amendment rights are essential and unwavering.
Tom King
Cogito ergo armatum sum
---
About the New York State Rifle & Pistol Association:
The New York State Rifle & Pistol Association is the state's largest and oldest firearms advocacy organization. Since 1871, our organization has been dedicated to the preservation of Second Amendment rights, firearm safety, education and training, and the shooting sports. Our membership consists of individuals and clubs throughout the state. We are a not-for-profit 501(c)4 organization and the official NRA-affiliated State Association in New York. Visit: www.nysrpa.org