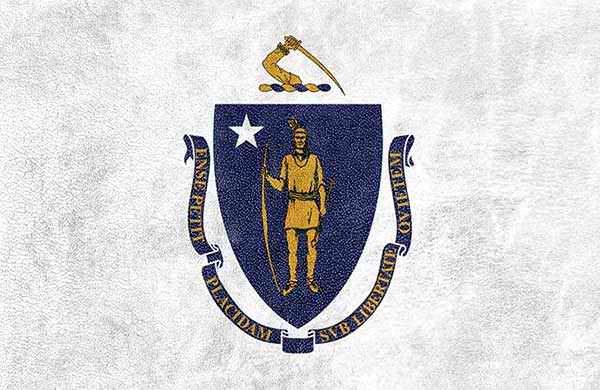 U.S.A. –-(Ammoland.com)- A U.S. District Court judge in Massachusetts handed Gov. Charlie Baker a defeat Thursday, ruling from the bench that gun shops in the Commonwealth can reopen because keeping them shuttered infringes on the Second Amendment rights of citizens, in a case brought by the Second Amendment Foundation and other gun rights groups, retailers and individuals.
As a result, Bay State gun stores will be able to open for business beginning at Noon Saturday, exactly one month after the lawsuit was filed.
According to the Boston Globe, Judge Douglas P. Woodlock noted during a "two-hour virtual hearing" that he could not see a fit "between the goals of the emergency declared by the Commonwealth and the burdening of…constitutional rights."
"There's no justification here," Judge Woodlock observed, according to the newspaper.
SAF was joined in the lawsuit by the Firearms Policy Coalition (FPC), Commonwealth Second Amendment, Inc. (Comm2A) plus three retailers and several private citizens. The original complaint, which can be read here, was filed April 9 in U.S. District Court for the District of Massachusetts. The case is known as McCarthy v. Baker. Plaintiffs' attorneys are J. Steven Foley of Worcester, Jason A. Guida of Saugus and David Jensen of Beacon, N.Y.
"We are delighted at the decision by Judge Woodlock and the swiftness with which it was reached," said SAF founder and Executive Vice President Alan M. Gottlieb in a prepared statement. "Constitutional rights are never put on hold because of an emergency, including the outbreak of a virus. Too many elected officials think otherwise, and we're having to deal with them one lawsuit a time, same as we're taking on Governor Baker."
Adam Kraut, director of Legal Strategy for the FPC, concurred.
"We are elated that Judge Woodlock has ordered an injunction against Governor Baker and others so that law-abiding individuals can once again purchase firearms and ammunition," Kraut said. "The citizens of Massachusetts have been deprived of their right to acquire arms for defense of hearth and home for too long during a time where it is most critical."
"State and local governments cannot suspend the Constitution and its guarantee of fundamental human rights," FPC President Brandon Combs added. "Individuals have a human right to acquire firearms and ammunition for self-defense, and the need for self-defense is especially important during uncertain times. This important victory means people in the Bay State can exercise their right to keep and bear arms."
Jim Wallace, executive director of the Massachusetts Gun Owners Action League—which was not a plaintiff in the case but did submit an amicus brief along with the National Rifle Association—told AmmoLand News via email, "GOAL is very pleased with the decision from Judge Woodlock…The Judge's ruling was based on the fact that denying access to retailers is, in part, a violation of the Second Amendment.
"He actually stated at one point that we don't give up our rights just because there is an emergency," Wallace noted.
Judge Woodlock, a 1986 Ronald Reagan appointee, said he will issue a written order with specifics.
Massachusetts gun stores were closed more than a month ago under Gov. Baker's emergency declaration that shut down businesses as part of the COVID-19 pandemic panic. Several other states did likewise, while other states did not, on the principle that gun stores are "essential" business operations. SAF, FPC and other gun rights organizations including NRA immediately began legal challenges against those states where gun stores were ordered closed.
"A big thank you to SAF, FPC, Comm2A and all the groups and individuals who participate in this rare Massachusetts court win."—GOAL Executive Director Jim Wallace
Under the reopening, gun shops will have to follow certain guidelines to be specified in the judge's written order.
"Gun shops in other states have remained open," SAF's Gottlieb said, "and those stores have come up with creative strategies to serve the public without endangering anyone. We're confident Massachusetts retailers will be equally ingenious in their compliance with social distancing and sanitation requirements."
True enough, in other states gun shops have posted client guidelines, such as allowing only a certain number of customers in the store at any given time, or allowing clients in by appointment, or actually conducting sales outside their brick-and-mortar buildings in compliance with directives from the Bureau of Alcohol, Tobacco, Firearms and Explosives explained in an April 10 letter to all federal firearms licensees.
"When Governor Baker lumped gun shops in with thousands of other businesses deemed 'non-essential,' he obviously didn't consider the exercise of a fundamental right to be essential," Gottlieb stated. "We can think of nothing that is more essential than exercising a right protected by the Constitution, especially during a declared state of emergency…We will continue pressing these cases wherever they've shown up because we're not just talking about business here, we're talking about rights."
---
About Dave Workman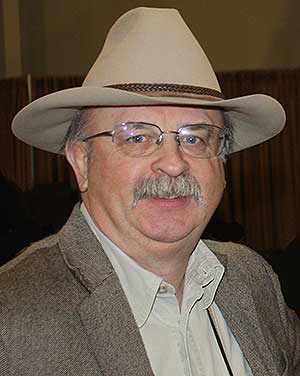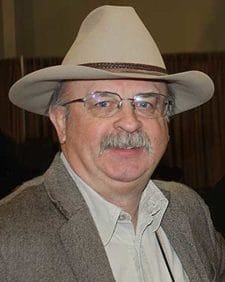 Dave Workman is a senior editor at TheGunMag.com and Liberty Park Press, author of multiple books on the Right to Keep & Bear Arms and formerly an NRA-certified firearms instructor.