U.S.A. –-(Ammoland.com)- Anti-gun Democrat Virginia Gov. Ralph Northam lost one in Lynchburg Circuit Court when Judge F. Patrick Yeatts ruled—in a much-overlooked case—that Northam overstepped his authority when he declared a state of emergency and closed "recreational and entertainment" businesses, including indoor shooting ranges.
According to NPR, Judge Yeatts essentially said Northam lacks the authority to close gun ranges, as explained in a six-page order.
There is an interesting passage on Page 4 of the order, which could have ramifications reaching far beyond the doors of SafeSide Tactical, the indoor shooting range that sued. According to WFXR News, the range re-opened.
"But the case involves both statutory and constitutional rights analyses, not a pure constitutional rights analysis," Judge Yeatts explained. "Levels of scrutiny favorable to the Governor in the present case contradict §44-146.15(3) (state statute)'s provision that the Governor canot "in any way limit or prohibit rights of the people to keep and bear arms." (Emphasis added in original document). Having found that indoor gun ranges are protected by the statute, the Court cannot uphold executive orders that limit or prohibit indoor gun ranges. The Court assumes executive orders regulating all businesses would not violate the statute, but the Order targets indoor gun ranges by lumping them in with the closure of recreational businesses.

"The Court declines to invent a level of scrutiny to circumvent the text in the statute," Judge Yeatts continued. "If the Court were to use a level of scrutiny, the Court would find that proper training and practice, at a range as analyzed above, is fundamental to the right to keep and bear arms, even necessary for the self-defense concern discussed by the Governor. Accordingly, the Court would apply strict scrutiny and find that the Order fails because the total closing of all indoor gun ranges is not narrowly tailored."
In his decision, Judge Yeatts alluded to a Second Amendment Foundation case from the U.S. Seventh Circuit Court of Appeals, Ezell v. City of Chicago, which held "that the federal constitution's Second Amendment includes a corresponding right to train with firearms by target practice at a range."
According to the Virginian Pilot," Richard Schragger, a law professor at the University of Virginia, said in an email the ruling only applies to the Lynchburg gun range, but the reasoning could apply across the state and other gun ranges could bring a similar lawsuit.
NPR noted that Virginia Attorney General Mark Herring issued a statement that his office was "considering how to respond."
"Governor Northam's efforts to save lives and slow the spread of COVID-19 are necessary and proving to be effective, but unfortunately, the gun lobby believes the ability to shoot a gun indoors during this pandemic is worth risking further spread of the virus and making Virginia communities and families less safe," Herring said, according to the Associated Press, according to the NPR report.

But in the final lines of his ruling, Judge Yeatts appears to respond:  (by law) which the Court has a duty to interpret and apply."
It wasn't the only piece of bad news for Northam. Fox News reported the Justice Department is "siding with a Virginia church suing Gov. Ralph Northam after police threatened a pastor with jail time or a $2,500 fine for violating the state's coronavirus lockdown restrictions by holding a 16-person church service on Palm Sunday."
On the far side of the country, Washington Gov. Jay Inslee, also a Democrat now seeking a third term, announced he is going to allow a slow re-opening of the Evergreen State, with fishing and hunting seasons to open May 5, one day after his previous May 4 deadline, but he extended the overall shutdown to May 31.
Washington was the only state, according to some reports, where recreational fishing had been suspended. The order also pushed back the opener of the spring wild turkey hunting season.
Inslee has been taking increasing heat from voters as small businesses across the Evergreen State have been hammered hard. Seattle's famous Pyramid Alehouse, a landmark business located near the city's baseball and football stadiums, announced its permanent closure last week.
Inslee's emergency order did not exempt gun shops or shooting ranges, and many, but not all, have been closed for several weeks. Others remain open in defiance of the emergency order nearly two months ago. Those shops have instituted creative business practices to remain open.
One significant impact has been on concealed pistol license applications in Washington State. For the second month in a row, the state Department of Licensing reported a decline in the number of active CPLs. At the end of February, there were 650,825 active licenses. That declined to 649,165 as of May 1, a loss of 1,660 CPLs.
Sheriffs and police departments have suspended taking new CPL applications because the process requires completed fingerprinting, and that requires physical proximity between staff and applicants.
While federal lawsuits have been filed in other states over similar issues, so far Washington authorities have not been sued.
---
About Dave Workman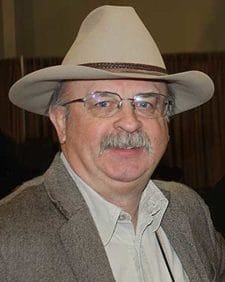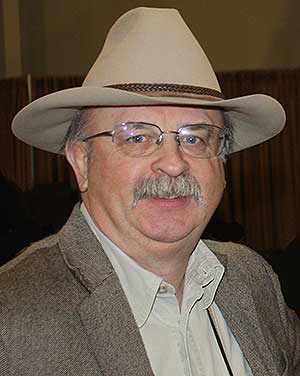 Dave Workman is a senior editor at TheGunMag.com and Liberty Park Press, author of multiple books on the Right to Keep & Bear Arms and formerly an NRA-certified firearms instructor.