ASHBURN, VA –-(Ammoland.com)- I have been to shooting ranges all over the country: some nice and some not so nice. A few of them would fall into the "guntry club" category. But I have never seen a range like XCAL Shooting Sports and Fitness.
XCAL is a $30 million shooting and fitness facility in Ashburn, VA. Ashburn is an affluent suburb of Washington, DC. The complex covers over 95,0000 sq ft, so there is ample space for everything. XCAL mixes a high-end shooting range, a state-of-the-art gym, world-class food, a cigar bar, dojo, a retail store, and a spa all wrapped into one.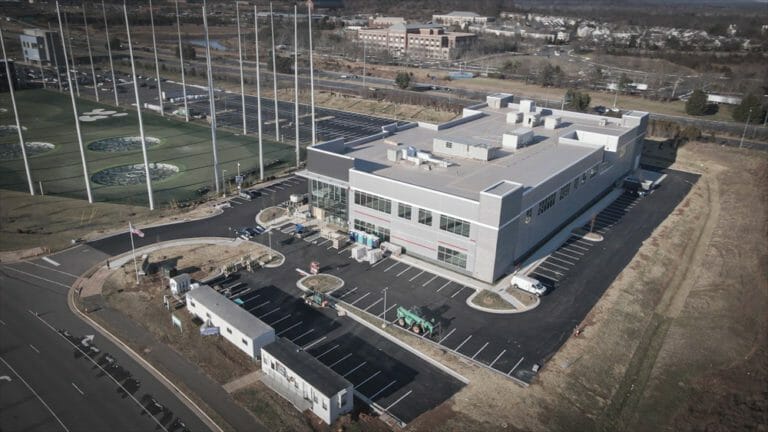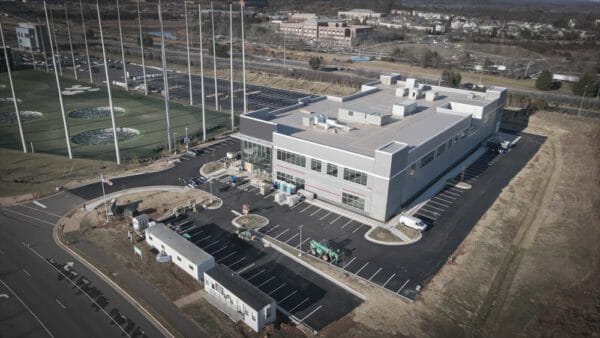 The idea is simple, get non-shooters into the door, and maybe they will try shooting. The facility co-owners, Jeff and Jason Brown believe that you can bring more into the shooting world by offering other services such as a gym membership. Every part of the design of the complex encompasses that idea. It reminds me a lot of the Top Golf that is built next door to the range.
When members walk through the front door, they are greeted by a custom light wall that sits behind the check-in counter. To the right of the entrance, a customer can grab a bite to eat at the complex's café or continue to one of the classrooms where they can take a concealed carry or classes. In addition to the firearms tactics class offered at XCAL, a customer can also take a build class to learn how to build guns which I have never seen offered at a range.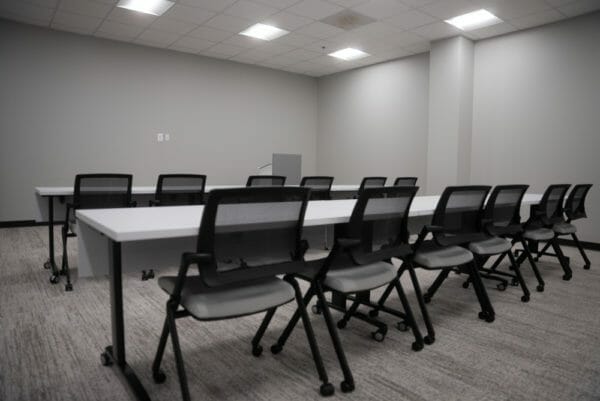 After that, a visitor can head into XCAL's massive retail area and shop a wide selection of firearms and accessories. When XCAL opens, it will be the largest gun shop in Loudoun County. In addition to guns XCAL will offer knives for sale in the store's "Knife Nook." I have never seen so much space laid out just for knives in my life. If you like blades, this is where you want to be.
But this is AmmoLand News, so we are here to talk about the shooting range. XCAL has several different options for ranges. One thing that all the range offerings have in common is noise isolation. From outside the ranges, you cannot hear the gunshots. One of the many ways XCAL eliminated noise leakage is by replacing the windows that most ranges have to see into the firing area with digital windows. These are three massive 4K displays are hooked up to cameras inside the shooting area to give the illusion of windows. The backstops are also made from rubber to help cut down on the noise of the bullet impact.
The Luxury Range is one of two shared ranges. All ranges at the facility are 25 yards long and rated for up to 50 BMG. Each stall is oversized when compared to other ranges in the area. The booths can fit four people easily. The noise and air are directed downrange away from the shooter, which cuts down on noise and pushes heavy metals away from the shooter. The ranges are also a building inside the building. This decision means noise cannot be transferred as easily as it could if it was a single piece of construction. I am used to seeing this design in government SCIFs to protect sensitive information, but not in a range. The principle is the same in both. There are four feet of open space between the two levels of the building.
The cool thing about the range is that if you run out of ammo on the firing line, you don't have to wait in line in the retail store while your time on the range clicks away. You can simply order more from the touch screen have it delivered to your lane. Customer service is something that seems to be an overriding feature of the range. Jason came from a McLaren/Lamborghini dealership where he worked on supercars as a technician, and customer service was always required. He carries that value over to XCAL Shooting Sports and Fitness.
The second range is the Tactical Range, where in-house competitions and tactical training will occur. The range is designed to deflect bullets downrange if the ceiling is hit during training. It offers a lot of the same amenities as the Luxury Range.
Then there are the five private ranges. Each lane can hold up to four people. The range is private, so it is perfect for a date night or one-on-one instruction. Since the noise isolation is so good in the ranges, the shooters can take off their hearing protection to relay instruction. These ranges are not limited to just firearms. Since the customer controls the firing line, XCAL allows bows and crossbows to be used in private ranges. With the completion of XCAL's "beyond the line" training, the shooters can work on concealed carry drills and other techniques. This class is basically a skills assessment.
The private lanes can be rented for $60 an hour or $30 an hour for members. If you just want a shooting membership that will give access to the Luxury ranges, that will only set you back $35 a month. That is on par with other shooting ranges in the DC area.
Now let's get into the big bucks. You can become an APEX member for a $9000 initiation fee and $250 a month. That is a lot of money, but you get a lot for your dollars. First, you get a key fob that allows you to use a private entrance. From there, you can go into the private shooting suite, which is massive and includes couches, or you can take the elevator up to the second floor. We will get into that later but let me just say if I could afford to swing one of those memberships, I would do it. Unfortunately for me, I enjoy being married. You also get unlimited guest passes, but that wasn't enough to convince my wife to let me become an APEX member.
There are also onsite Vault Tech gun vaults for whatever the members with the lockers want to lock up. Do you have an extra rifle your significant other doesn't know you purchased? No problem, just lock it up at XCAL, and no one will be the wiser. There are also lockers for members for long-term storage and an ammo subscription service. Do you want 1,000 rounds of .223 a month? No problem. It will be in your locker.
Before we talk about anything else, let's talk about the coolest thing about the range. Machine guns! Fully automatic freedom seed spreaders! The range allows full-auto fire, but not many people own machine guns. Well, if you are one of the "poors" like me, you can always rent a machine gun. I don't think any other range in the DC area does that. Also, I made friends with the guy that created the full auto Desert Eagle. You bet I am bringing that to XCAL Shooting Sports and Fitness.
XCAL will have a full-service gunsmithing shop running in the employee area. I will not talk too much about that area, but the range employees are well taken care of at XCAL. I will say this much, the crew at XCAL thought of every little detail to increase the customer experience. They built an elevator to the roof to change filters so no one will ever have to see them using a pully system. The loading bay is actually inside the building, so customers will not see anything offloaded. It reminds me of Disney World's level of detail regarding things like that.
Upstairs is the fitness area. They have a "cross-fit like" area with kettlebells, heavy bags, and other weights. The wall is actually two loading bay doors that can be opened up to the outside world where the deck will be covered in turf and will have outdoor training equipment like tires. One of the many cool things is the cognitive training area which helps improve reaction time. I don't have to tell you why that is good for a gun owner.
Then they have the powerlifting room where weights can be dropped without disturbing anyone. Most gyms don't allow members to drop weights because it can disrupt other gym members' workouts, but since this part of the building isn't sharing the same foundation and footers as the rest of the building, the vibrations aren't transferred to the other fitness areas.
Our guide Chris took us down the hallway and showed us the cycle studio on the tour. It is full of bikes and custom lighting. A considerable percentage of everything you see at XCAL is custom, so that isn't a big surprise. On the other side of the hallway is a group fitness room that also opens to a patio outside for things like Yoga under the stars.
Next to the group fitness class is the dojo. Brazilian Jiu Jitsu will be taught under Pedro Sauer's first American black belt. From my time in BJJ, I can tell you anyone with a black belt from Pedro is legit. There will also be Krav Maga classes taught. If you want to round out your self-defense game, then this is where you want to be.
Across from the Dojo is the spa. If you want a sore muscle worked out, you can stop by and get a deep tissue massage or just use one of the gym's dry saunas in the locker rooms. I am a gun guy, but I am not ashamed to say that I love spas.
Speaking of locker rooms. Gone are the days of padlocks. All the lockers have digital locks, which is an excellent feature because I always lose my padlocks. Another thing I like is all the showers have a private dry changing area, so you don't have to change in front of all the other guys or girls.
If you have kids, then the next area is for you. For $15 a month per kid, you can drop your child off in the childcare area and work out or shoot for two hours per day. While you are getting your range therapy, they can be in the computer area or crafts area. I have never seen a range offer this type of amenity.
Now we get to the gym part of the complex. The gym is a full-service, high-end gym. It isn't a Planet Fitness level gym. It is much more. If you have ever been to a Lifetime gym, you will know what I am talking about when I talk about the gym. There are tons of machines, free weights, and cardio equipment. This area is where the soccer moms will be drawn to before being introduced to the shooting aspect and where I will be to try to get into shape.
Also on the second floor is the members club for those high-end members. There is a separate kitchen that eventually gets its own exclusive menu. Once that happens, you can grab a burger for lunch downstairs then eat something totally different upstairs. Plus, you can visit the billiards room to kickback.
What goes better with Brandy from the full-service bar than a cigar after shooting? Nothing, or so I am told since I don't drink or smoke. But if you do, XCAL has a cigar lounge with a humidor for your favorite stogie. You can also head out the patio overlooking Top Golf, sit by one of the fire pits, and enjoy the cool night's air.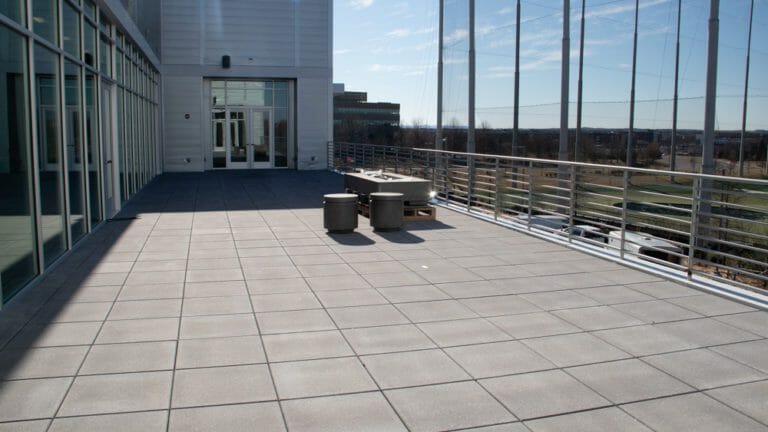 XCAL also has conference rooms for those of us that work from home. One of the conference rooms can fit 14 people, and premium members are free to reserve the activity room that holds 40 people for special occasions. I was thinking of pitching the idea of AmmoLand News having me work from one of these conference rooms, but I realist. I can dream, though.
Overall, the facility is impressive. I think what I liked the best is the idea that the whole design was made by a guy that asked, "how can we expand the love of guns to people that will never go to a range." This overview might sound like a puff piece but take the tour if you are in the area. I am sure you will come out with the same joy I did. I think XCAL is the future of shooting sports and firearms rights.
XCAL Shooting Sports and Fitness will be opening in the spring of 2022. All rates are subject to change after the range is open, but we were not provided the increases.
Range Only Membership: $35/m
Fitness Only Membership: $65/m
Fitness/Shooting: $90/m
Functional Fitness: $150/m
APEX: $9000 plus $250/m (family included)
---
About John Crump
John is a NRA instructor and a constitutional activist. John has written about firearms, interviewed people of all walks of life, and on the Constitution. John lives in Northern Virginia with his wife and sons and can be followed on Twitter at @crumpyss, or at www.crumpy.com.