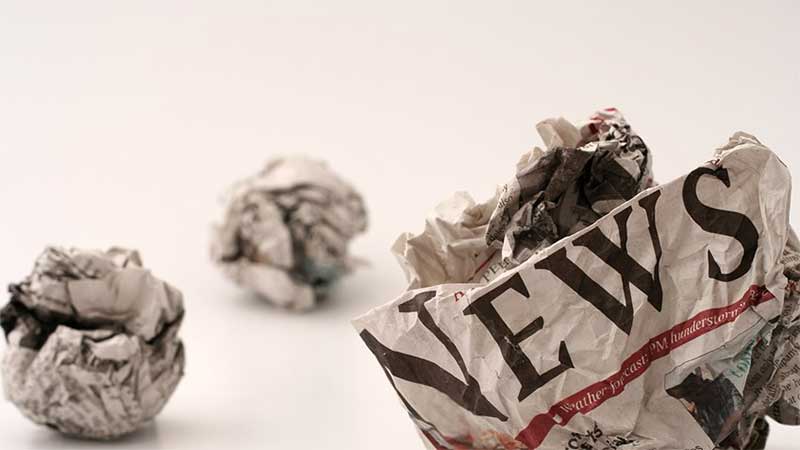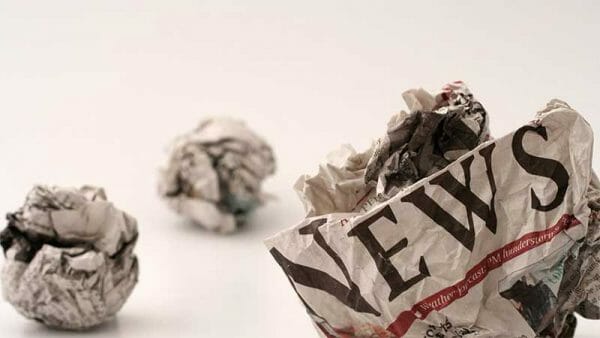 U.S.A. –-(AmmoLand.com)- A broadcast journalist using a hidden camera enters a gun show, purchases two "80-percent" gun kits, then goes to the state attorney general's office where two agents help complete and assemble the guns before firing them on a range—allegedly violating state and federal gun laws in the process—while the camera records it all.
During a Sunday morning interview with a network news anchor, a nationally-known gun rights leader is challenged to discuss a 30-round magazine held by the anchor, on a show broadcast from the nation's capital, where such magazines are known to be illegal.
A nationally-known broadcast journalist produces a special about gun control during which the video is edited to make it appear several gun rights activists are speechless when asked how felons or terrorists might be prevented from purchasing guns without background checks.
If a pattern seems to emerge from such stories, how do the journalists involved get away with it? Perhaps they ultimately don't, and it's up to people like you to make it happen.
AmmoLand recently reported about a case in Pennsylvania involving a reporter from New York, working undercover at a gun show, and now the Second Amendment Foundation and other gun rights groups have asked for an investigation.
Way back in 2012, NBC's David Gregory picked up the original capacity magazine during an interview with NRA Executive Vice President Wayne LaPierre. As AmmoLand reported at the time, "Gregory's mere possession of the magazine at any point within the DC metro area is a violation of District of Columbia Gun Laws." Gregory was never charged for a gun law violation.
Veteran broadcaster Katie Couric was sued for defamation after her documentary "Under the Gun" was edited to make it appear Second Amendment activists in Virginia remained silent when asked about preventing criminals from buying guys, but in fact, according to an audio of the session, they actually did respond. Yet, a federal judge in Richmond dismissed the $12 million lawsuit, explaining at the time—according to the Associated Press—that the editing "simply dramatizes the sophistry" of the activists.
But now, according to a SAF news release and a report by AmmoLand, there might be some effort to hold reporter Vaughn Hillyard and Pennsylvania Attorney General Josh Shapiro accountable for alleged violations of the law.
A look back over the years suggests a pattern of "gotcha" journalism that seems to invariably get a pass, and gun rights activists are calling foul, as there is the perception that news agencies are using the First Amendment to undermine the Second Amendment. Grassroots activists contend that if private citizens did the same things depicted on screen, they would almost certainly face prosecution.
Case in point: When then-Vice President Joe Biden advised a woman to "buy a shotgun" and fire two blasts in the air to frighten away burglars, gun owners rolled their eyes.  The video has become a classic.
Two years later, when a Vancouver, Washington man used the "Joe Biden defense" by firing a gun in the air to scare away car prowlers, he was prosecuted for illegal discharge of a firearm, a misdemeanor. He was ultimately found guilty of obstructing a police officer.
Anti-gunners would dismiss this example as silly, but even if the double standard is the only standard you have, at some point a line must be drawn. AMMOLAND reached out to an NBC official for comment but did not receive a reply.
Writing recently in the Philadelphia Inquirer, Erich Pratt, senior vice president at Gun Owners of America, observed, "The double-standards by the anti-gun left are breathtaking. Pennsylvania Attorney General Josh Shapiro was at the Rose Garden ceremony, applauding the president's restrictions on homemade firearms. Never mind that Shapiro's office has been accused of illegally transferring a homemade gun to a television journalist preparing a story on the issue without conducting a background check; that would violate both state and federal law. Shapiro has denied any wrongdoing and claimed that the allegation was "ludicrous on its face." The transfer was made to facilitate an NBC News report on a local supplier of P80 kits."
GOA was among the groups joining SAF in a letter to Pennsylvania House Speaker Bryan Cutler demanding the state House of Representatives open an investigation into possible crimes committed by Attorney General Shapiro and his office in the recent gun show undercover "sting" story.
Hillyard had taken his hidden camera into the Oaks, Penn. Eagle Gun Show to purchase two P80 firearm kits from JSD Supply. Those kits, generically called "80 percenters" because they require some finishing work by the buyer, were subsequently taken to the Pennsylvania Attorney General's office where they were finished, assembled, and actually fired on camera. The report aired on March 17.
"This sort of sensationalism is designed to generate ratings and raise viewer alarms," said SAF founder and Executive Vice President Alan M. Gottlieb in a prepared statement. "However, our alarms were raised because of the possible felonies that may have been committed by the reporter and the office of Pennsylvania Attorney General Josh Shapiro."
Will charges likely come? Probably not. A State attorney general isn't going to charge himself with a crime, and the Biden Justice Department isn't likely to investigate.
But does the media really get away with it?
As an entity that depends upon accuracy and credibility, a major news organization or its local affiliates cannot afford to lose either. A recent story by Fox News revealed, "NBC Universal's NBC News and sister network MSNBC have suffered through a variety of ratings issues as it prepares for its biggest star to take on a reduced workload that is expected to further erode viewership, prompting an insider to question where the accountability is at the media conglomerate."
Later in the Fox story, it noted, "During the first quarter of 2022, MSNBC hemorrhaged an alarming portion of its audience compared to the first quarter of last year, despite Russia's invasion of Ukraine creating a historic news cycle. MSNBC averaged 712,000 viewers, shedding 48% of its audience compared to last year…MSNBC also lost 60% of its audience among the key news demographic of adults age 25-54, averaging only 87,000 compared to 217,000 last year."
The apparent decline of NBC and MSNBC ratings isn't just related to coverage of gun-related stories, but an overall perception of bias toward the left.
Remember the question, "What if they gave a war and nobody came?" The same might be applied to network and local news: "What if they aired a broadcast and nobody watched?"
News agencies rely on ratings to sell advertising to pay the journalists to report the news. When a network—any network—begins losing its audience over credibility issues, they're not getting away with anything.
A few years ago, one local NBC affiliate in Columbus, Ohio aired a video clip purportedly showing how destructive a round from an AR-15 can be by shooting a watermelon. The big fruit was totally demolished, but quick-eyed viewers immediately recognized the gun wasn't an AR-15 at all, but a pump shotgun!? The video has been pulled by the station citing a copyright claim.
In recent years, many newspapers have had to scale back as advertising revenues have declined. Newspapers have never understood, or have stubbornly refused to understand, that when they alienate large portions of their readership, those people stop buying newspapers, and circulation declines. Along with it goes the advertising revenue.
A newspaper that constantly editorializes against gun owners, and by default, sportsmen, and women, will lose that segment of its readership. People don't pay to be insulted or demonized, nor should they be expected to support a news organization that in turn supports the erosion of their Second Amendment rights.
The same principle applies to broadcast news on a broader scale.
What may seem like "getting away" with sensationalism can backfire, not necessarily with any criminal prosecution, but in lost audience, credibility, and most importantly, revenue. In the case of the Pennsylvania gun story, only time will tell whether that happens. It will be instructive to watch how this controversy unfolds.
---
About Dave Workman
Dave Workman is a senior editor at TheGunMag.com and Liberty Park Press, author of multiple books on the Right to Keep & Bear Arms, and formerly an NRA-certified firearms instructor.