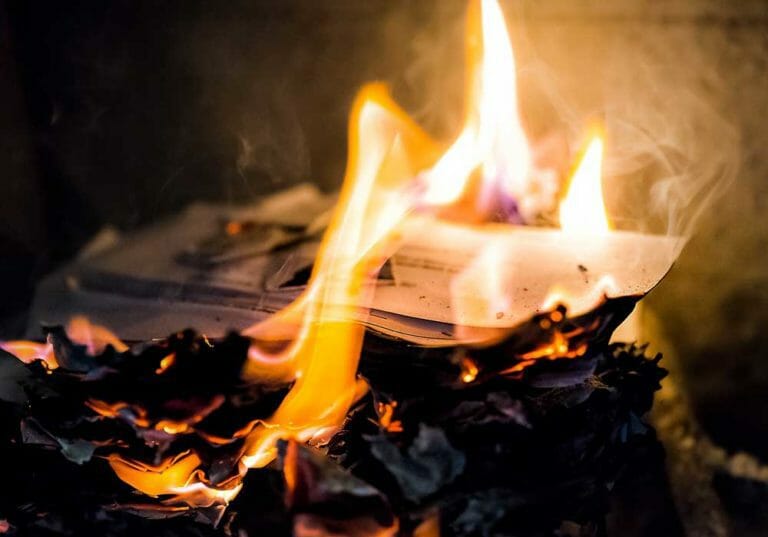 Washington, DC – -(Ammoland.com)- In the April 11th, 2022, White House Press Release titled FACT SHEET: The Biden Administration Cracks Down on Ghost Guns, I noticed an interesting tidbit.
Sure, the release contained copious amounts of nonsense, drivel, and flawed precepts, as we've long since departed with the truth these days.  However, there was a nugget contained deep within the document I found thought-provoking.  Here is the subject matter:
Previously, these dealers were permitted to destroy most records after 20 years, making it harder for law enforcement to trace firearms found at crime scenes. According to ATF's National Tracing Center, on average more than 1,300 firearms a year are untraceable because the federally licensed firearms dealer destroyed the relevant records that were more than 20 years old.
I enjoyed a sip of Balvenie 21-Year Portwood Scotch just a few weeks ago with a friend I hadn't seen in years.  That particular length of age didn't ring a bell with me then, but it holds a bit more significance now.  More on that later… I believe any good strata of information is based on the proverbial premise and conclusion discernment method.  My pseudo-intellectual buddies might refer to this as the Socratic Method.  So, here's what I'm wondering.
ATF currently (the new Biden rules take 120 days to go into effect) requires FFLs to keep all the 4473 forms and supporting documents for no less than 20 years, correct?  Yes.
I'm firmly opposed, as are you, to any backdoor, front door, and side door gun registration scheme, correct?  Yes.
Assuming those two things to be true, should a liberty-loving FFL keep records beyond 20 years in good faith, knowing ATF will use them to register their customers and their lawfully obtained belongings, all while knowing the dealer requirements to keep the documents cease beyond 20 years?  A hint could be offered as to the answer, but you and I both know this is rhetorical.
Our sage and astute President has just told all patriotic FFLs we should have been burning every shred of documentation older than 20 years whether he realized it or not. Sounds like a massive house cleaning is on order for American gun shops.
We know ATF is "maintaining" truckloads of documentation, as they've admitted it freely.  Sure, they play footsie with the words they use, but when a government entity segregates and categorizes records in a searchable format, it is called a registry by the common folk.  Maybe my 21 Year Scotch and my 21 Year 4473s both aged well and I hadn't even realized it.  Life is funny like that I guess.
If the question is, "How should the customer-loving and law-abiding FFLs have spent their Fridays?"  The answer should become, "Holding customer appreciation wiener roasts over the orange glow of 21yr aged 4473 embers…"
What do you think of this suggestion? Let us know in the comments below and share this page with your local FFL or gun shop.
---
About Michael Ware:
Michael is a Christian husband and father to two children. He owns and operates Controlled Chaos Arms, a premier custom weapons shop in the Midwest. He serves as Chairman of the board of Directors at the Iowa Firearms Coalition. The pursuit of truth drives him in research and his writing.
Michael enjoys shooting, hunting, and fishing throughout the Midwest and Rockies. An avid outdoorsman and tireless supporter of all Second Amendment virtues, he can be found in his gun shop, in a tree stand with his kids, or on Capitol Hill lobbying in support of Freedom and Liberty at any given time.