South Carolina, USA – The Ruger Security 380 isn't like other .380 ACP guns; between its action and capacity, it is a different beast entirely. The fact that it's made by a company like Ruger with a rock-solid reputation for building reliable, dependable guns only further sweetens the deal.
But are these features, and the others included on the new Ruger, enough to sway shooters to adapt a .380 carry pistol over a 9mm? Let's take a closer look at the Ruger Security 380 and find out.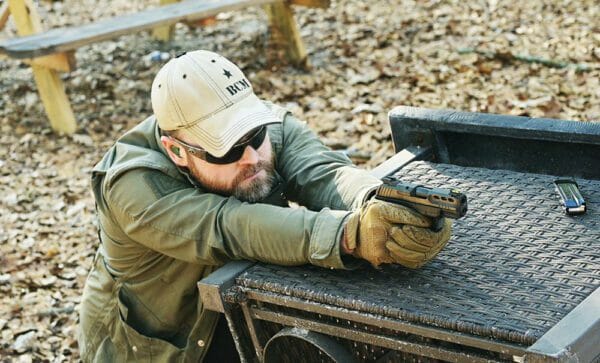 The Ruger Security 380 is a locked breech, magazine-fed sub-compact handgun chambered in .380 ACP. It feeds from stagger-column, box-type magazines that hold either 10 or 15 rounds of ammo. These two facts alone make the new Ruger Security 380 really stand out in the world of 380 pistols.
This is because traditionally, most 380 auto pistols are both direct blowback operated and feed from a single-stack, low-capacity magazine.
These factors made those guns fantastic to carry but difficult to shoot effectively since the blowback action tends to be very difficult to rack the slide on and because that method of operation translates to disproportionately high felt recoil. This is a result of the fact that direct blowback firearms utilize both a heavy spring and heavy bolt or slide to keep the action closed until internal pressure drops to a safe level.
Consequently, the slide on many of these pistols is literally massive. When that mass is reciprocating at a high velocity, it whips the gun backward and upwards, making accurate follow-up shots very difficult for most shooters.
While not expressly stated as such, it is clearly Ruger's response to Smith's EZ series of handguns – in so much that it is designed for ease of use by shooters who may lack the strength or experience to rack a traditional pistol slide effectively. This isn't to say that the gun is only for amateurs – quite the opposite, it's a very capable gun with a myriad of desirable features.
Features
The Ruger Security 380 ships with a set of post and notch iron sights where the front sight features a green fiber optic post while the rear notch is blacked out for rapid sight picture acquisition. Beneath the front sight, the slide includes lighting cuts to improve the balance by shifting it rearward and reduce felt recoil by reducing the mass of the slide itself.
Further down, the compact Ruger also includes an abridged railed dust cover for mounting lights or lasers. In my testing, very few models actually fit the gun as the mounting space was so short – two exceptions were a modified SIG Foxtrot pistol light and a Streamlight TLR-7.
Continuing backward, the Ruger Security 380 features a bladed safety trigger which prevents the gun from firing unless the trigger is pulled. But in the event that a shooter still isn't confident enough to carry with a loaded chamber, the Security also includes a manual safety located at the rear of the frame.
Beneath the safety, the compact Ruger pistol utilizes molded stippling on the back, front, and sides of the frame to give shooters a positive grip on the gun in all weather conditions.
Ergonomics
If the engineers at Ruger adhered to one design philosophy with the Security 380, it was KISS – Keep it simple, stupid. The gun points well and does a great job of filling the hands of shooters of all sizes. It's neither overly wide like early baby Glocks nor so narrow that it doesn't fill the hand like a 1903 pocket pistol.
In fact, it feels much wider than it actually is. Despite measuring only 1.06 inches (26mm) wide, the Ruger feels like a full-sized gun.
As far as the controls, everything is very easy to reach without having to shift the shooter's firing grip – a must-have for a serious-use gun, in my opinion.  Additionally, the slide features aggressively curved serrations at the rear and micro serrations at the front of the slide. These serrations make both clearing a malfunction or checking the chamber easy, even if the gun is wet or oily.
Not that the gun even needs it, though, since the captured recoil spring inside makes racking the gun incredibly easy for all but the most noodly-armed shooters.
Seriously, my friend's 86-year-old grandmother with arthritis can rack this gun with a slingshot grip. If you can open a pre-loosened jar of pickles, you can rack this slide.
Lastly, in terms of felt recoil, the Security 380 was absurdly soft-shooting. During my time with the Ruger, every shooter I handed it to thought the gun was chambered in .32 ACP because it felt like shooting Remington Thunderbolt .22lr rounds through a Ruger MKIII – yes, it's really that mild.
Reliability
While overall, the Ruger Security 380 was extremely reliable, I did encounter one minor issue in the 350 rounds I fired through it. When using hollow-point ammunition, if the top round in a spare magazine shifts far enough forward, it can hang in the magazine well. Thankfully, said mag well is contoured, and if a shooter slams it in hard enough, the round will realign itself.
Aside from that, the Ruger encountered no malfunctions and was both enjoyable and leisurely to shoot – except for the irreparable damage it does to your bank account due to the cost of .380 ACP. But thrifty shooters can shop around and find it for only a little more than 9mm – and drastically cheaper than other common carry rounds like .38 special or .357 Magnum.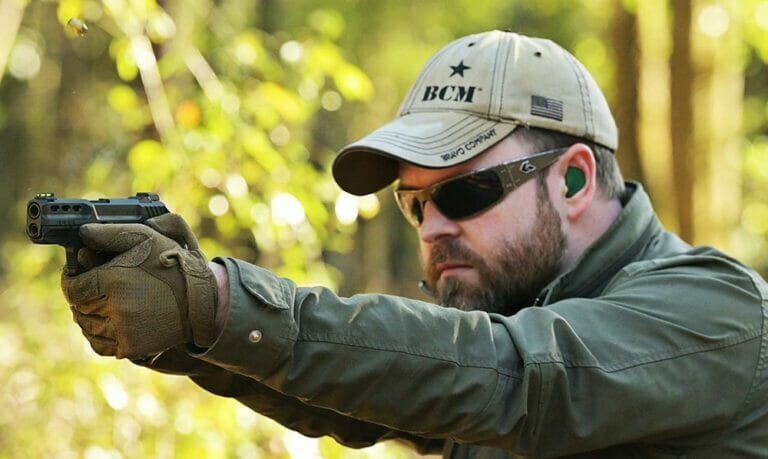 Verdict
Overall, the Ruger Security 380 is a perfect gun for three types of shooters: New shooters looking to learn good habits, shooters with physical limitations in their arms or hands, and those in search of a concealed carry pistol with laughably mild recoil.
Ruger Security 380 Pistol Manufactures Specifications
Manufacturer Part #: 3839
UPC #: 736676038398
Brand: Strum Ruger
Action; Pistol
Capacity; 15+1
Barrel Length; 3.42in
Finish; Black Oxide
Grips; High-Performance, Glass-Filled Nylon
Sights; Fiber Optic
Weight; 19.7oz
Cartridge; 380 Auto (ACP)
Color; Black
Overall Length; 6.52in
Type: Centerfire
**Strum Ruger Security 380 Instruction Manual
---
About Jim Grant
Jim is one of the elite editors for AmmoLand.com, who, in addition to his mastery of prose, can wield a camera with expert finesse. He loves anything and everything guns but holds firearms from the Cold War in a special place in his heart.
When he's not reviewing guns or shooting for fun and competition, Jim can be found hiking and hunting with his wife Kimberly, their son, and their dog Peanut in the South Carolina low country.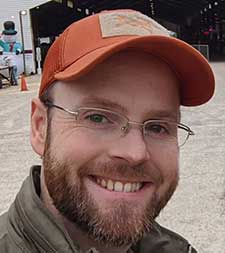 Some of the links on this page are affiliate links, meaning at no additional cost to you, Ammoland will earn a commission if you click through and make a purchase.