BLACKHAWK! KNOXX Camo SpecOps Stock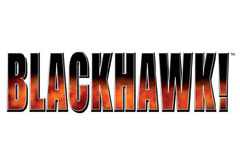 Norfolk, VA – -(AmmoLand.com)- Just in time for your 2009 hunting plans. Whether you are a youngster starting out in hunting, suffer a sore shoulder, or just plain don't like recoil but LOVE shooting, BLACKHAWK! KNOXX SpecOps Adjustable Shotgun Stock should be on your list of must haves.
Designed to fit any and all shooters the KNOXX Camo SpecOps stock utilizes two recoil-absorbing mechanisms to soak up recoil and adjusts to fit any shooter regardless of situation or application.
The unique design cuts muzzle rise so you can be back on the target faster and it eliminates shoulder fatigue and related recoil injuries. The BLACKHAWK! KNOXX SpecOps Shotgun Stock in a Universal Hunting Camo pattern is just what you need to get you back outdoors this year. Available for the Remington 870 12 gauge in all varieties and the Mossberg 12 gauge for Models 500,535,590,835,88 for a MSRP of just $159.99.
BLACKHAWK! KNOXX SpecOps Stock