Busch Family Mansion Site of POMA Event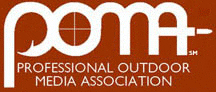 Missouri – -(AmmoLand.com)- The Busch Family Mansion at St. Louis was announced as the site of the Professional Outdoor Media Association's (POMA) 2009 Business Conference Kickoff Event, July 29, 2009. Attendees will enjoy an evening lawn party at the mansion and touring the spectacular private home. POMA's conference is schedule for July 29 – August 1, 2009 (www.professionaloutdoormedia.org).
"POMA thanks Adolphus Busch IV for allowing POMA to kick off our conference at his family's home," said Chris Chaffin, POMA president. "Touring the home and learning more about the Great Rivers Habitat Alliance (www.grha.net), which Mr. Busch chairs, will certainly be conference highlights."
"There is no doubt that POMA's business conference is more important than ever for folks looking to spend wisely," added Pete Brownell, president of Brownells. "Any time you can connect with several hundred industry professional in one location, you've got to do it. Add in the chance to tour the Busch mansion and it's really a no-brainer."
The private ancestral home of the Busch family is part of the 281-acre Grant's Farm (www.grantsfarm.com), which takes its name from the 18th President of the United States, Ulysses S. Grant. Today, Grant's Farm, operated by Anheuser-Busch, Inc., is open to the public and is home to more than 1,000 animals representing more than 100 different species from six continents.
Grant's Farm has been a St. Louis tradition for over five decades and is preserved as a living symbol of the Busch family's love for animals and Anheuser-Busch's commitment to wildlife conservation and preservation. Admission is free and reservations are not required.
"During these tough economic times, conference attendees can make the most of their travel and public relations dollars," said POMA Executive Director, Laurie Lee Dovey. "In addition to visiting the Busch Mansion, POMA Business Conference attendees have access to a wide range of hard-hitting, business-building seminars, a firearms testing event, equipment showcase and tackle testing event, and opportunities to network with hundreds of outdoor journalists, industry representatives and peers. That's a lot of bang for the buck."
The honorees of POMA's 2nd Annual Pinnacle Awards, presented by Mossy Oak will also be announced at the event. The Pinnacle Awards honor excellence in communications that are focused on the traditional outdoor sports and wildlife conservation.
All outdoor journalists and industry professionals are invited to attend the conference. Visit www.professionaloutdoormedia.org for complete details and to register. The host facility is the Marriott St. Louis West.