NRA Bianchi Cup to Include Production Division and Pro-Am Event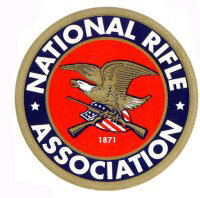 COLUMBIA, MO – -(AmmoLand.com)- The 2009 NRA Bianchi Cup will mark the 30th anniversary of the shooting event. New additions including a Production Division and Pro-Am shooting event are being introduced in celebration of the competition's 30th anniversary.
Also known as the National Action Pistol Championship, the NRA Bianchi Cup will be held at the Green Valley Rifle and Pistol Club in Columbia, Missouri May 18-23. The world's top action pistol shooters will compete in the event, which has drawn record support from 45 sponsors with over $200,000 in cash and prizes. Industry executives from sponsors such as Midway USA, Sig Sauer, Safariland and Bianchi International will be in attendance.
To commemorate the event's 30th anniversary, the NRA Bianchi Cup will go back to its roots by introducing the Production Division. The first Bianchi Cup held in 1979 was conducted using production firearms. To pay tribute to the Bianchi Cup founders, the new Production Division was unveiled this year, with the first Production Champion being crowned at this year's event. An enhanced set of prizes and awards for the Production Division will draw more participants and a renewed use of production firearms in action pistol competitions.
A Pro-Am event held on Saturday, May 23, marks another new addition for the 30th anniversary of the NRA Bianchi Cup. Celebrity shooters including country music stars Mark Wills and Michael Peterson will compete in the new Pro-Am event along with notable Missouri celebrity competitors.
"With the addition of the Production Division and the Pro-Am, the NRA Bianchi Cup just keeps getting better," said Mike Krei, Director of NRA's Competitive Shooting Division.
For more information on the NRA Bianchi Cup or NRA's Action Pistol Program, call NRA Action Pistol Coordinator Tom Hughes at (703) 267-1478 or send an email to [email protected]
About:
Established in 1871, the National Rifle Association is America's oldest civil rights and sportsmen's group. Four million members strong, NRA continues its mission to uphold Second Amendment rights and to advocate enforcement of existing laws against violent offenders to reduce crime. The Association remains the nation's leader in firearm education and training for law-abiding gun owners, law enforcement and the military.