Customs Departments CBP Rule – Update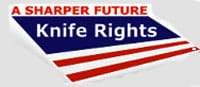 Washington, DC – -(AmmoLand.com)- We have been working closely with Representative Bob Latta (R-OH) and are pleased to announce that Reps. Latta and Walt Minnick (D-ID) have co-sponsored an amendment to the Department of Homeland Security appropriations bill to Restrict Funds to Implement the proposed CBP rule.
Our thanks to Reps. Latta and Minnick for taking a leadership role in this fight. This is just the first step in a complicated process, but it is important. We will post more information as soon as we get it.
As reported in an earlier News Slice, Congressional Sportsmen's Caucus has urged U.S. Department of Homeland Security Secretary Janet Napolitano to withdraw CBP Proposal. We have now posted the Congressional letter with 80 signatures here: https://bit.ly/8mU3w
Start following us on Twitter to get news as soon as we have it: https://twitter.com/KnifeRights
Join or Donate to Knife Rights
Your membership dues help support our efforts to protect your rights. Invest a modest sum in A Sharper Future™. Join at the Benefactor level to help us even more.
JOIN NOW! https://tinyurl.com/qnu988
PLEASE DONATE TO SUPPORT THIS FIGHT FOR YOUR KNIFE RIGHTS!
We need your help: https://bit.ly/Scvp9
Doug Ritter
Editor
Equipped To Survive®
The Survival Equipment and Techniques Web Site
URL: https://www.equipped.org
Email:
[email protected]
Have you signed up? Go to: www.KnifeRights.org
Protecting your right to own and carry knives and tools
About:
The first step to building an effective advocacy group is building the membership. Power comes from numbers. Knife Rights offers a range of Charter Memberships and there's one that will suit you perfectly. Invest a modest sum in A Sharper Future. JOIN NOW!
Encourage your friends to join Knife Rights and you can win a custom knife in our Member-Get-A-Member progam, as well as free annual memberships.