NSSF Reaches Out to Outdoor Media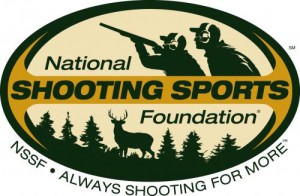 Grand Rapids, MI – -(AmmoLand.com)- Ammunition And Modern Sporting Rifles Key Topics . . . More than 100 members of the Outdoor Writers Association of America attended Shooting Day at the West Walker Sportsman's Club near Grand Rapids, MI., where they tested the latest firearm models offered by Smith & Wesson, Browning and Winchester, among others, and afterward listened to a presentation made by NSSF's Glenn Sapir and Bill Brassard on important issues related to ammunition and modern sporting rifles.
With hunting season on the horizon, NSSF asked for the outdoor media's help in informing hunters that eating game taken with traditional ammunition that contains lead components does not pose a health risk and that calls to ban traditional ammunition are nothing more than scare tactics pushed by anti-hunting groups.
NSSF also encouraged the media to stop referring to semi-automatic AR-15-platform rifles as "assault weapons," pointing out that true assault weapons are fully automatic–machine guns that have been severely restricted since 1934.
NSSF asks the media to use the term "modern sporting rifle" to describe these popular, widely owned firearms that are used for hunting, target shooting and personal defense and which have taken their place in the long line of civilian sporting rifles that have evolved from military versions.
Read more about traditional ammunition, the assault weapons issue and the importance of outdoor media.
About:
NSSF, founded in 1961, is the trade association for the firearms, ammunition and recreational shooting sports industry. It promotes the safe ownership and responsible use of products its members make and sell. For more information, visit www.nssf.org