Smith & Wesson Shooters Capture Division Titles at Sportsman's Team Challenge
Team Smith & Wesson Wins Men's Division for Sixth Consecutive Year.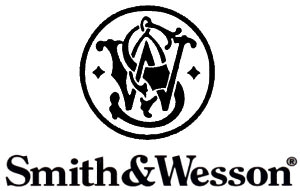 SPRINGFIELD, Mass. – -(AmmoLand.com)- Smith & Wesson Corp., announced today that Team Smith & Wesson took home top honors in three divisions during the 2009 Sportsman's Team Challenge (STC) held in San Antonio, Texas. The Smith & Wesson Men's Team, composed of Doug Koenig, Jerry Miculek and Michael Plaxco, fired the top score of the championship and won the Industry Open Class for the sixth consecutive year.
In the Women's Division, the Smith & Wesson Ladies Team placed second overall after an intense final round of competition. Debuting in the Junior Division, the Smith & Wesson Junior Team placed first in the preliminary division and finished the championship match in third place.
"In order to be successful at the STC, you need to have confidence in your teammates as well as an efficiency in three different firearms disciplines," said Michael Plaxco, District Sales Manager and member of Team Smith & Wesson. "The three-man team aspect of this match adds a different level of complexity and fortunately I have known and worked with both Doug and Jerry for several years. Each of us brings a diverse skill set to the team and we have a great familiarity with one another. This year's match was extremely competitive from the first shot and our team is very proud of the way we performed."
During this year's STC match, the Smith & Wesson sponsored team of Kay Miculek, Justin Hendrix and Annette Aysen were once again back in action competing under the Team Smith & Wesson banner. After finishing the preliminary round in second place, the Ladies Team maintained a strong performance and finished the championships in an impressive second place overall.
Also competing in this year's match was the Smith & Wesson Junior Team. After moving up to the Junior Division from the Sub-Junior Division, the team of Lena Miculek, Shea Self and Coddie Lindsay surprised the experienced field of competitors by completing the preliminaries in first place. In the final round of competition, the Junior Team placed a notable third place overall.
The 2009 Sportsman's Team Challenge featured 96 teams vying for the three-gun national title. During the annual competition, each member of every team is required to shoot three firearms – rifle, pistol and shotgun. There are six individual events and all shots by every team member are used to calculate the final score. The events for the Sportsman's Team challenge include: Rifle; Combo; Handgun; Mixed Bag; Flush and Flurry. The first event, Rifle, requires shooters to use a .22 rifle while firing at 46 steel targets that vary in size, distance and point value. The next event, Combo, requires teams to use one .22 rifle and two .22 handguns as they shoot 50 targets ranging in distance from 25 to 80 yards. The last metallic event is Handgun, in which shooters compete in a relay, firing at 48 total targets within restricted time limits. The final three events take competitors to the shotgun course where they engage in three unique 50-bird sporting clay style matches.
For more information on the Sportsman's Team Challenge, visit www.sportsmansteamchallenge.com.
About Smith & Wesson
Smith & Wesson Holding Corporation, a global leader in safety, security, protection and sport, is parent company to Smith & Wesson Corp., one of the world's largest manufacturers of quality firearms and firearm safety/security products and parent company to Thompson/Center Arms Company, Inc., a premier designer and manufacturer of premium hunting rifles, black powder rifles, interchangeable firearms systems and accessories under the Thompson/Center brand. Smith & Wesson licenses shooter protection, knives, apparel, and other accessory lines. Smith & Wesson is based in Springfield, Massachusetts with manufacturing facilities in Springfield, Houlton, Maine, and Rochester, New Hampshire. The Smith & Wesson Academy is America's longest running firearms training facility for law enforcement, military and security professionals. For more information on Smith & Wesson, call (800) 331-0852 or log on to www.smith-wesson.com . For more information on Thompson/Center Arms, log on to www.tcarms.com.