23 State Attorneys General Tell Attorney General Holder No Semi-Auto Ban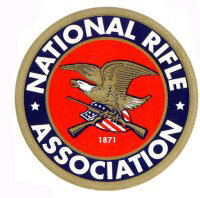 Washing, DC – -(AmmoLand.com)- On June 11, the top law enforcement officials of nearly half the states signed a letter to U.S. Attorney General Eric Holder, expressing their opposition to reinstatement of the federal ban on semi-automatic firearms.
"We share the Obama Administration's commitment to reducing illegal drugs and violent crime within the United States. We also share your deep concern about drug cartel violence in Mexico. However, we do not believe that restricting law-abiding Americans' access to certain semi-automatic firearms will resolve any of these problems," the letter said.
The letter notes congressional opposition to bringing back the ban, and calls for increasing enforcement of existing laws.
We encourage NRA members to let these state officials know we appreciate them standing up to the incessant clamor for gun control that is currently coming from anti-gun groups and their media allies.
The 23 state Attorneys General, in alphabetical order, by state, are:
Arkansas – The Honorable Dustin McDaniel
Alabama – The Honorable Troy King
Colorado – The Honorable John W. Suthers
Florida – The Honorable Bill McCollum
Georgia – The Honorable Thurbert E. Baker
Idaho – The Honorable Lawrence G. Wasden
Kansas – The Honorable Steve Six
Kentucky – The Honorable Jack Conway
Louisiana – The Honorable James D. Caldwell
Michigan – The Honorable Mike Cox
Missouri – The Honorable Chris Koster
Montana – The Honorable Steve Bullock
Oklahoma – The Honorable W.A. Edmonson
Nebraska – The Honorable Jon Bruning
Nevada – The Honorable Catherine Cortez Masto
New Hampshire – The Honorable Kelly A. Ayotte
North Dakota – The Honorable Wayne Stenehjem
South Carolina – The Honorable Henry McMaster
South Dakota – The Honorable Lawrence Long
Texas – The Honorable Greg Abbott
Utah – The Honorable Mark L. Shurtleff
Wisconsin – The Honorable J.B. Van Hollen
Wyoming – The Honorable Bruce A. Salzburg
About:
Established in 1871, the National Rifle Association is America's oldest civil rights and sportsmen's group. Four million members strong, NRA continues its mission to uphold Second Amendment rights and to advocate enforcement of existing laws against violent offenders to reduce crime. The Association remains the nation's leader in firearm education and training for law-abiding gun owners, law enforcement and the military.
To read the letter in its entirety, please click here..