Can My County Gun Board Force Me To Appear In Person
By Steve Dulan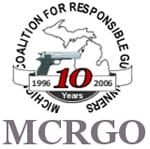 Michigan – -(AmmoLand.com)-My understanding is that Michigan is a "shall issue" state. Does my county gun board have the authority to force me to appear in person to answer questions before they approve my Concealed Pistol License Application?
A: Yes. MCL 28.425a states: "The concealed weapon licensing board may investigate the applicant for a license to carry a concealed pistol. The investigation shall be restricted to determining only whether the applicant is eligible under this act to receive a license to carry a concealed pistol, and the investigation regarding the issuance of a license shall end after that determination is made. The concealed weapon licensing board may require the applicant to appear before the board at a mutually agreed-upon time for a conference. The applicant's failure or refusal to appear without valid reason before the concealed weapon licensing board as provided in this subsection is grounds for the board to deny issuance of a license to carry a concealed pistol to that applicant."
So, the County Gun Board may require you to appear and answer questions regarding your eligibility under the "shall issue" law. The Board is under no requirement to do so. Some counties do and some don't. My understanding is that some county boards simply ask applicants to reaffirm that all the answers on their applications are still true and correct as of the appearance date. This is allowed by the above statute.
Note that each county gun board is made up of the Prosecuting Attorney, the Sheriff, and a member of the State Police (or their designees.) The above-referenced statute also states: "The county prosecuting attorney or his or her designee shall serve as chairperson of the board…"The Prosecuting Attorney of each county is an elected official. The term is 4 years and runs on the same cycle as the U.S. Presidential elections. If you live in a county where the local prosecuting attorney is not respectful of your gun rights under the Michigan and United States Constitutions, you should vote accordingly, and urge others to do likewise.
Bio:
Steve Dulan (www.StevenWDulan.com) is a member of the Board of Directors of the MCRGO and the MCRGO Foundation, and a member of the Board of Trustees of the MCRGO Foundation. He is an attorney in private practice in East Lansing and Adjunct Professor of firearms law at The Thomas M. Cooley Law School. as well as an NRA Life Member.
About:
The Michigan Coalition for Responsible Gun Owners is a non-profit, non-partisan organization. Formed from just eight people in 1996, we now have thousands of members and numerous affiliated clubs across the state. We're growing larger and more effective every day.
Our mission statement is: "Promoting safe use and ownership of firearms through education, litigation, and legislation"