Information Ammunition On Allowing Continued Rifle Shooting In Suffolk VA
As reported earlier the city of Suffolk VA is debating Limiting the use of Hunting Rifles.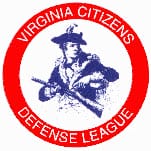 Suffolk, VA ––(AmmoLand.com)-For those who might be attending tomorrow night's Suffolk City Council meeting on the City considering changes to rifle discharge, may find this article interesting (actually any of you who like rifle hunting will want to keep a copy of this).
Thanks for Tom Pike for the link, which deals with a study dealing with the relative dangers of hunting with rifles vs shotguns. The US Army did a study and found that the ricochet from a shotgun slug is more dangerous than the ricochet from a 150 grain .30-06 bullet!
The "safe" slug myth: shotgun slugs are required in some areas, but why?

The "safe" slug myth: shotgun slugs are required in some areas, but why? Guns Magazine, Nov, 2007 by Holt Bodinson

The shotgun slug is less safe and more dangerous in the field than a 150 grain .30-06 bullet or a 50-caliber muzzleloading projectile. Does that statement sound improbable? Conventional wisdom would say so. I've just finished digesting a 67-page technical report commissioned by the Pennsylvania Legislative Budget and Finance Committee that blows a hole in conventional wisdom and the increasing establishment of shotgun-slug-only zones by state's game agencies.

What prompted the study? A lawsuit involving a hunting accident in which a woman sitting in a car was struck by a stray rifle bullet coupled with increasing sportsmen's opposition to the expansion of shotgun slug and muzzleloading-only zones on the decision of the Pennsylvania Game Commission….

Read Complete Article Here
About:
Virginia Citizens Defense League, Inc. (VCDL). VCDL is an all-volunteer, non-partisan grassroots organization dedicated to defending the human rights of all Virginians. The Right to Keep and Bear Arms is a fundamental human right.