M&P15 Rifle Load Up Offer 5 Free Magazines With Any New Tactical Rifle
Offer Valid From October 1 Through December 31, 2009.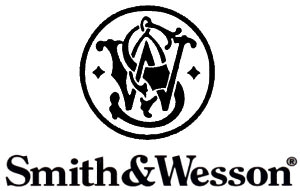 SPRINGFIELD, Mass. – Get 5 Free Magazines with the purchase of any New Smith & Wesson M&P15 Tactical Rifle.
New, complete M&P15 Rifles chambered in 5.56mm only, excludes upper or lower receivers. M&P15-22 Rifles are not eligible for this promotion.
Because of certain restrictions (including state and local regulations concerning magazine capacity) not all persons will be eligible to receive some items in this promotion.
Where 30-round magazines are restricted, 10-round, aluminum magazines will be substituted. These rifles are made in the U.S.A. and are covered by the Smith & Wesson Lifetime Service Policy.
Offer cannot be combined with any other Smith & Wesson Promotion. Allow 8-10 weeks processing of coupon for extra magazines direct from Smith & Wesson. Smith & Wesson reserves the right to discontinue or change the promotion at any time. This offer is valid only in the United States. Void where prohibited by law, subject to tax or otherwise restricted. Additional terms and conditions apply. See rebate coupon for more information.
S&W M&P15 Rifle Load Up Offer Details
View Smith & Wesson M&P15 Rifles
Locate a Smith & Wesson dealer
About Smith & Wesson
Smith & Wesson Holding Corporation, a global leader in safety, security, protection and sport, is parent company to Smith & Wesson Corp., one of the world's largest manufacturers of quality firearms and firearm safety/security products and parent company to Thompson/Center Arms Company Inc., a premier designer and manufacturer of premium hunting rifles, black powder rifles, interchangeable firearms systems and accessories under the Thompson/Center brand. Smith & Wesson licenses shooter protection, knives, apparel, and other accessory lines. Smith & Wesson is based in Springfield, Massachusetts with manufacturing facilities in Springfield, Houlton, Maine, and Rochester, New Hampshire. The Smith & Wesson Academy is America's longest running firearms training facility for law enforcement, military and security professionals. For more information on Smith & Wesson, call (800) 331-0852 or log on to www.smith-wesson.com . For more information on Thompson/Center Arms, log on to www.tcarms.com.