Michel Follows National Pistol Shooting Title With Area 4 Victory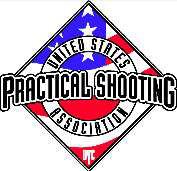 WICHITA FALLS, Texas —-(AmmoLand.com)- Hot off winning the Open division national title, Max Michel of Team Sig put on a clinic at the Infinity USPSA Area 4 Championships winning nine of the 11 stages and crushing his nearest competitor by 95 points for the win. It is the seventh time Michel has won the Area 4 Open title.
"Max shot an almost perfect match finishing second and 11th on the only two stages he didn't win," said Michael Voigt, president of U.S. Practical Shooting Association. "It's very difficult to be that consistent, especially facing a field with five other Grand Masters and 17 Masters. We congratulate Max on another big win."
Coming in second behind Michel was Team SVI's Chris Tilley, the 2008 Open division national champion. Tilley finished with a score of 1395.4182 winning the two stages Michel didn't.
Rounding out the top five were Clint Upchurch in third shooting 1360.5763, Alex Szakacs in fourth with 1300.4059 and Scott Stockton in fifth posting a final score or 1276.5598.
The match, which was sponsored by Texas-based firearms maker Infinity Firearms, drew more than 235 top shooters from around the country competing for the Production, Open, Limited, Limited-10, Single Stack and Revolver division regional titles.
Area 4 is one of the eight USPSA shooting regions in the country and is made up of Arkansas, Louisiana, Oklahoma and Texas.
The sport of Practical Shooting was formally established in 1976 but traces its roots back to the 1950's and the quick draw "leather slap" competitions that grew out of America's love affair with the TV westerns of that era. Today the sport represents the upper echelon of the shooting sports with many of its top shooters actively training law enforcement and military units on shooting techniques and equipment developed in competition.
About USPSA:
The United States Practical Shooting Association is a non-profit membership association and the governing body for the sport of Practical Shooting in America. USPSA has nearly 18,000 members and more than 350 affiliated clubs which host weekly matches throughout the country providing recreational shooters with the opportunity to test and refine their shooting skills in a safe, competitive environment. USPSA is also the US Region of the International Practical Shooting Confederation (IPSC), which is comprised of approximately 67 nations. For more information, visit www.uspsa.org.