ATK Awarded $20 Million Contract to Supply 30mm Ammunition for U.S. Air Force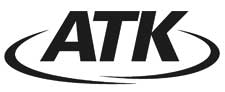 MINNEAPOLIS, MN –-(AmmoLand.com)- Alliant Techsystems (NYSE: ATK) has received a $20 million contract to provide 30mm PGU-46/B High Explosive Incendiary (HEI) ammunition for the ATK-produced Mk44 30mm cannon on the multi-role, MC-130W Combat Spear gunship, which will support operations in Iraq and Afghanistan.
The U.S. Air Force Special Operations Command (SOCOM) Contracting Office at Wright Patterson Air Force Base in Ohio awarded the contract.
ATK will produce the ammunition at the company's facilities in Radford, Va. and Rocket Center, W.Va. Deliveries will be complete in December 2010.
"ATK is a global leader in integrated weapon systems that include medium-caliber cannons, ammunition, and electronics and fire control systems," said ATK Armament Systems President Mark DeYoung.

"Our mission is delivering affordable and innovative technology to provide enhanced solutions and capabilities to customers worldwide."
ATK is a premier aerospace and defense company with more than 18,000 employees in 22 states, Puerto Rico and internationally, and revenues of approximately $4.8 billion.
News and information can be found on the Internet at www.atk.com.