Date Set For Court To Hear Oral Arguments McDonald v. City of Chicago Second Amendment Case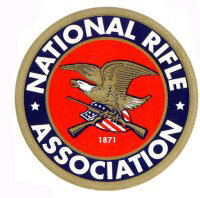 Washington, DC –-(AmmoLand.com)- The U.S. Supreme Court is scheduled to hear oral arguments in the McDonald v. City of Chicago case on Tuesday, March 2, 2010.
The McDonald case is one of several that were filed immediately after last year's decision in District of Columbia v. Heller, in which the Court upheld the Second Amendment as an individual right and invalidated Washington, D.C.'s ban on handgun possession, as well as the capital city's ban on keeping loaded, operable firearms for self-defense in the home.
On November 16, the NRA filed its brief with the U.S. Supreme Court as Respondent in Support of Petitioner in McDonald v. City of Chicago. The NRA brief asks the U.S. Supreme Court to hold that the Second Amendment applies to state and local governments through the Fourteenth Amendment.
As a party in McDonald, the NRA is actively involved in this case and we believe our brief makes a clear and strong case in favor of incorporation of the Second Amendment (to see a copy of NRA's brief, please click here).
Support for incorporation of the Second Amendment is very strong, and numerous additional briefs have recently been filed and signed by both federal and state officials.
Briefs were filed by an overwhelming, bipartisan majority of members of the U.S. House of Representatives and the U.S. Senate, a large bipartisan group of state legislators and other elected officials from all 50 states, and more than three-fourths of state attorneys general. All are supporting the NRA's position that the Second Amendment is incorporated against the states through the Fourteenth Amendment.
The NRA is gratified that so many members of Congress and such a large number of state legislators and state attorneys general have joined this historic effort in support of our Second Amendment freedoms. Along with gun owners everywhere, we are grateful for their participation in ensuring that the Second Amendment applies across the nation—not just in federal enclaves—and look forward to the case moving forward.
Rest assured we will continue to update you on the case as it progresses.
About:
Established in 1871, the National Rifle Association is America's oldest civil rights and sportsmen's group. Four million members strong, NRA continues its mission to uphold Second Amendment rights and to advocate enforcement of existing laws against violent offenders to reduce crime. The Association remains the nation's leader in firearm education and training for law-abiding gun owners, law enforcement and the military.