Winter Airgun Championships to be Held at Olympic Training Center in Colorado Springs December 4-6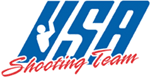 COLORADO SPRINGS, Colo. –-(AmmoLand.com)- Over 260 rifle and pistol airgun shooters from across the United States, as well as 40 athletes from 11 countries around the world, will gather at the U.S. Olympic Training Center in Colorado Springs, Colo., December 4-6 to compete at the 2009 USA Shooting Winter Airgun Championships (formerly knows as 3 X Air).
This three-day event will serve as a minimum qualifying score (MQS) qualifier for the first-ever Youth Olympic Games, which will be held August 14-26, 2010 in Singapore. The MQS qualifier for the Youth Olympic Games is for non-U.S. competitors only as the U.S. will not be participating in the shooting events at the Youth Olympic Games.
The 2009 Winter Airgun Championships will be a U.S. team tryout for 2010 ISSF World Cups, the 2010 World Championships (part I) and the Bavarian Airgun Championships in the Air Pistol and Air Rifle Events.
Identical competitions will take place in rifle and pistol with finals matches closing out each day of competition at the Winter Airgun Championships.
Among the athletes competing will be two-time Olympic medalist Matt Emmons (Browns Mills, N.J.) along wife his wife Katy Emmons, who is a three-time Olympic medalist for the Czech Republic. Two-time Olympian Jason Turner (Rochester, N.Y./Colorado Springs, Colo.), who is the 2008 Olympic bronze medalist in Men's Air Pistol, will also be shooting in the match.
Colorado Springs Olympic Training Center Resident Athletes and 2008 Olympians Jamie Beyerle (Lebanon, Pa.) and Emily Caruso (Fairfield, Conn.) will be competing in the Women's Air Rifle event. Vying for titles in pistol will be four-time Olympian Libby Callahan (Columbia, S.C.) as well as three-time Olympian and U.S. Army Marksmanship Unit (USAMU) member Daryl Szarenski (Saginaw, Mich.) and 2008 Olympians Brian Beaman (Selby, S.D.) and Brenda Shinn (Riverside, Calif.). Stephen Scherer (Billerica, Mass.), a 2008 Olympian will also be competing in Men's Rifle.
A full match schedule as well as complete results throughout the competition can be found by visiting USA Shooting's website at www.usashooting.org.
ELEY is a Proud Sponsor of the USA Shooting Rifle and Pistol Teams:
ELEY Limited, manufacturer of the world's most consistently accurate rimfire ammunition, has been the Official Sponsor and Official Supplier of .22 rimfire ammunition of the USA Shooting rifle and pistol teams since 2000. For more information on ELEY and their products, please visit http://www.eley.co.uk/.