National Education Campaign About AR/Modern Sporting Rifles
Press Conference: Presented by the National Shooting Sports Foundation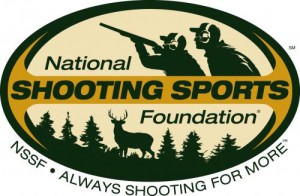 NEWTOWN, Conn. –-(AmmoLand.com)- WHAT: A press conference to inform media about NSSF's national campaign to educate hunters and shooters about America's most misunderstood firearm — the AR-style rifle, the Modern Sporting Rifle.
WHEN and WHERE:
At the SHOT Show, Wednesday, January 20, 10 to 11 am, in the Press Conference Room, Venetian Level 2 Bassano #2601-2605.
WHO:
Presented by the National Shooting Sports Foundation, with President Steve Sanetti and Managing Director of Marketing Communications Mark Thomas scheduled to speak about why the campaign was launched, its reach and the 100-year-plus evolution of military rifles to civilian sporting rifles.
BACKGROUND:
With a new president and Congress at work, there is the potential for new legislation to be introduced seeking to prevent ownership of what has become America's most popular rifle — the AR-style rifle, or Modern Sporting Rifle. AR-style rifles have made up a significant portion of firearms sales in recent years, and more companies are introducing new models of these versatile, modular rifles every day. AR-style rifles are widely used for target shooting and are becoming increasingly popular among hunters as new small- and big-game calibers are made available in these rifles.
Unfortunately, despite their popularity misconceptions about AR-style rifles continue to proliferate among hunters, shooters and the general public, mainly because of cosmetic reasons. AR-style rifles may look like military rifles but they function as semi-automatics, firing one round with each pull of the trigger. More traditional hunters and shooters need to understand and accept today's trends in sporting rifles, particularly among new firearms owners and new generations of shooters.
NSSF's campaign seeks to correct misconceptions about today's Modern Sporting Rifles. At the same time, NSSF wants sportsmen to support each other's right to use the firearm of their choice and to be united in response to any potential legislation that could deny ownership of these rifles and other semi-automatic firearms, too.
Additional Information: Intermedia, publisher of many firearms enthusiast magazines and owner of the Sportsman Channel, in partnership with GunBroker.com, is auctioning a specially customized AR-15 rifle at the SHOT Show with the funds raised to benefit NSSF's Modern Sporting Rifle education campaign.
CONTACTS:
Bill Brassard Jr.
[email protected]
203-426-1320
About NSSF
The National Shooting Sports Foundation is the trade association for the firearms industry. Its mission is to promote, protect and preserve hunting and the shooting sports. Formed in 1961, NSSF has a membership of more than 5,000 manufacturers, distributors, firearms retailers, shooting ranges, sportsmen's organizations and publishers. For more information, log on to www.nssf.org.