State of the Shooting Sports Industry
'Strong as I've seen it,' says NSSF president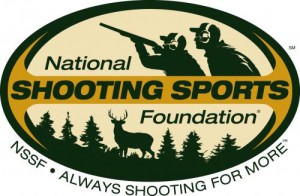 Las Vegas, NV –-(AmmoLand.com)- At the SHOT Show's annual State of the Industry Dinner, NSSF President Steve Sanetti noted that the firearms industry had a very good year despite a national economy that was clearly stuck in neutral.
"With sales and revenues in much of our industry at a decade-long high despite the worst recession in a generation, we have thrived," Sanetti said in the annual speech to members of the industry.
At the start of 2010, he said, the industry remains strong — and that by working together as an industry in meeting the challenges that lay ahead, it will continue to thrive.
"I have to say that the state of the industry in 2010, at the beginning of the second decade of the 21st century, is about as strong as I've seen it," Sanetti said. "Working together, staving off the challenges as we take advantage of the many opportunities we have with millions of new firearms owners that have joined our ranks since we last met in Orlando, we will all, individually and collectively, make a difference."
Sanetti attributed some of the industry's success to the contributions of those in the business.
"All of you have contributed so much — not just because of your successful business efforts, but by your presence here, you've shown that you care deeply about our enterprise and our precious way of life. Your membership in the NSSF and your participation in this greatest annual industry gathering help us help you, by funding those programs that help us fulfill our mission — to promote, protect and preserve hunting and the shooting sports," Sanetti said.

Sanetti concluded by thanking the audience for their "support of the SHOT Show, the shooting sports, the National Shooting Sports Foundation, and most importantly, for helping us nurture those values we all care so much about, that constitute the very best of our American way of life."
See all of NSSF President Steve Sanetti's remarks from the State of the Industry: Shot Show Youtube Channel